Auditioning for The Biggest Loser
The Biggest Loser holds auditions for both individuals and teams to participate in the popular weight loss challenge TV reality show.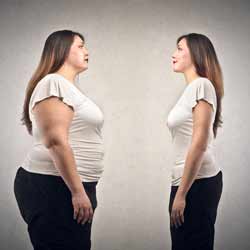 Various auditions are held around the country where you will need to bring your charismatic personality, the desire to lose weight, and a competitive edge, in order to vie for a place on the show where the winner receives $250 000, along with a new figure. If you want to you can also send in a video to The Biggest Loser along with a recent photograph of yourself and the application form to:
The Biggest Loser Casting
P.O Box 10037
Manhattan Beach, CA 90267-0578
The video should be DVD or mini DV formats only and consist of 10 minutes detailing why you should be on The Biggest Loser. For all casting details visit: Official Casting Website
You should make your video as personal as you can, and also mention your name, age, hometown, weight, and height. You should give the producers a "day in the life" kind of video touring your work and home, and explain your reasons for wanting to lose the weight and why it is so important to you. This can be for health reasons, for an upcoming event, after a pregnancy, because you might have been a high school athlete and then your lifestyle changed dramatically. Whatever the reason, you should mention this and show it in your video. You also have to show your personality as this is what producers are looking for when casting a reality TV show.
When you are going to an open casting call, you should bring your photo, and copy of your ID, as well as the completed application form (or you can fill out one there). The open auditions normally start at about 10am and finish at 5pm, but people start queuing from early in the morning to ensure that they get a place, as the casting directors can only see about 500 people. They request that you not line up more than 3 hours ahead of time however. There are various rules that you must abide by, one of which being that you must be a US citizen and over the age of 18.
The Biggest Loser Couples show selects 11 couples to be in the cast, while the individual show selects 14 cast members.
Aside from auditioning to be a contestant on the show, you can also audition to be one of the trainers where you will assist the contestants in losing weight and getting fit. To apply for this you must have a degree or qualification in the fitness and healthcare field, and apply together with a motivation for being on the show. You can send in a video, and also attend the open casting calls at the various venues across the country.