Auditioning For Game Shows
Auditioning for game shows is slightly different than auditioning for other realty television formats. This is because game shows don't require a specific talent or a video audition and application. They do however often times require some other specific items and information from future contestants.
In this section we will review how auditioning for game shows is different than other reality television shows as well as providing some links to popular game shows.
The Game Show Test
Not all, but many game shows require that you not only fill out an application for the show, as well as meeting the producers and undergoing personality evaluations, but also complete a trivia test.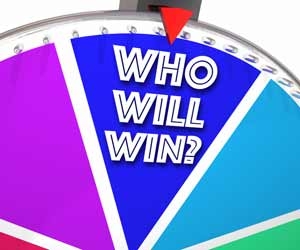 For shows where you are being asked trivia questions or competing against other people based on previously acquired knowledge such as Jeopardy or Who Wants To Be A Millionaire, you must first pass a trivia test to make sure you have a fighting chance on the program. Passing the trivia test is a huge portion of the audition process. If you don't complete the trivia test to the satisfaction of the reality television game show, you simply won't be selected.
The Time
Many, in fact most, game shows are filmed in Los Angeles. Thus, being in the right city at the right time is a huge factor to being selected for a game show. Additionally, you may not know you've been selected for some game shows in the area until a few days before, others however, will give you lots of notice. It is best that you research the individual show to see how timing works out for selections. They will likely all be different.
Jeopardy
Jeopardy is one incredibly picky game show. You have to know a lot of info and know it well. It requires a test and some extensive trivia knowledge. Visit the Jeopardy auditions page to learn about getting on the show.
Who Wants To Be A Millionaire?
This show, which airs in the fall, means the best time to audition is in summer when producers need a strong lineup for the new season. You will be required to pass a test, both intellectual and personality.
On top of that, producers are looking for charming people. Check out the Who Wants To Be A Millionaire auditions page and learn how to get onto the show.
Deal or No Deal?
Game show auditions for Deal or No Deal do not require an intelligence or trivia test. But almost hundreds of thousands of people apply. Thus, cross your fingers.
*Editor's Note (7/27/12) – Deal or No Deal was cancelled in the United States by NBC.
The Price Is Right
Auditions for The Price Is Right is almost exclusively about being in Los Angeles, where the show is filmed, and becoming a contestant first. Game show contestants are chosen based on the studio audience.