Reality Television Resources
The process of auditioning, finding auditions, learning about new shows and sending in applications for reality television can be daunting. In this section however, we outline some useful reality television resources for auditioning and finding shows that are actively looking for contestants.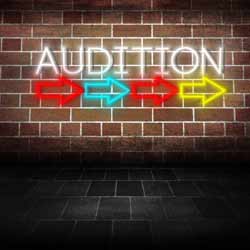 First and foremost you will be a great deal more successful if you understand the show and are well researched on they type of show as well as the sort of contestants the show is pursuing. Doing your homework to read up on casting information provided by the show will already put you ahead of the crowd when it comes to auditioning. Read directions carefully, follow them carefully and be timely in our audition. Many shows list casting calls and information regarding auditions online. By Google searching your favorite show you will likely be able to find information on being a contestant on the show. This is an excellent first step after deciding you want to be on a reality television show.
Also, check out the major network home pages for information regarding shows. ABC, NBC, FOX and MTV, along with many others will almost all provide information or links to popular reality television shows. Look here for information on castings and directions for applications.
Because there are so many shows, it is impossible to list all available reality television resources that are available. However below is a list of links that will prove useful in wanting more information regarding reality television, auditions, castings and game shows.
Reality Television Links: