Auditioning for So You Think You Can Dance
With talented individuals all over the country, many reality shows on TV are about letting them be seen. The show, So You Think You Can Dance's main requirement is that you can dance in all different styles including ballet, hip hop, tap, jazz, ballroom, modern, and more.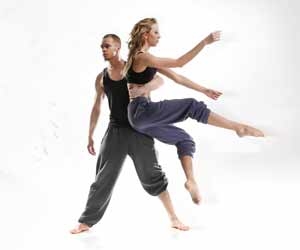 Auditions take place in various locations where the judges will choose the entrants that spark their interest the most. This means that you are required to dance for them. The call back week will commence with the chosen dancers working with the countries best choreographers and the show will then move to live TV with the judges choosing a Top 20 to compete. The Top 20 are eliminated to a Top 10 over a 6 week period in which the judges decides who stays and who goes according to the bottom 3 picked by the home viewers. Once it gets down to the Top 10, the audience at home are the only ones voting.
To apply for So You Think You Can Dance you have to not only be a proficient and passionate solo dancer, but you also have to be able to dance in a team with a partner, or in a group dance. Your skills and past dancing history will also be a contributing factor as to whether or not you are chosen to continue the competition in the Top 20, however those dancers who possess a sheer natural and untrained talent will not be ignored.
Visit the website for updated audition information.
When you come to the auditions, which will take place in a theater or at a venue where there is a stage, you should be warmed up and prepared even after waiting for hours in line. You should wear comfortable dancing clothes and be ready to dance you heart out once you get up on the stage. You will only have a minute or two to impress the panel of judges, so get their attention right from the start.
Another piece of advice is to have a couple of dance styles prepared to show them just in case they ask you, and aside from showing your technical skills, make sure that you also perform your dance, use the stage, and ooze confidence and passion.
So You Think You Can Dance premiers each summer, so the auditions will take place around the country, usually in Miami, Washington, Los Angeles in the winter, making it not the most ideal dancing conditions. You have to ensure that you are stretched out and warmed up before you audition. When you audition you will also have to complete an application form and read all the regulations, which state an age limit of 18 to 30 years, and that you are entering at your own risk with the show or its producers and network not being held liable for any injuries that you sustain while competing on the show.