Reality TV Prize Money and Perks
The money earned in reality TV varies from show to show and from person to person. In some shows, like game shows, where there is one person competing against a non-living entity like trivia, a computer or other such game, prizes are often monetary. Deal or No Deal, one very popular game show gives contestants the ability to win a million dollars if their guesses, strategy and luck ends up in their favor.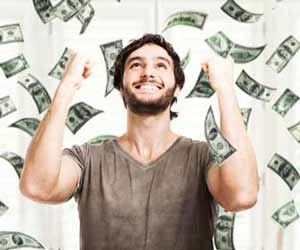 Jeopardy, another popular game show provides contestants with the ability to walk away with money based on how many questions they answer correctly as well as how well they bet their knowledge against the questions they will be asked.
It is in fact, very common for reality television contestants to earn money as the result of completing or winning a reality television show. The Amazing Race, Are You Smarter Than a 5th Grader, Wheel of Fortune, Survivor, Project Runway, Who Wants To Be A Millionaire and almost an infinite number of others all offer monetary prizes for winners.
Some contestants other than the winners can also win money. The money earned in reality TV often depends on the format of the show and just because contestants don't win the main prize, they are often awarded smaller monetary amounts based on how far they proceeded within the competition.
Non-Monetary Compensation
Many reality television shows don't only offer monetary compensation to winners and runner's up. Some shows offer other forms of reward. For talent- based competitions, such as American Idol, a monetary compensation is offered however, this particular reality show also includes a contract with a record company and the chance to go on tour as an American pop star. America's Next Top Model offers a contract with Cover Girl and a spread in popular magazines on top of the monetary compensations winners are awarded. Project Runway also gives contestants money in addition to fashion spreads and other job opportunities that greatly improve their chances within an already competitive industry. It is common therefore to see shows offering the winner a chance t move forward in an industry based on the competition.
A lot of reality television shows offer prizes instead of or in addition to, money. Cars, furniture, vacations, houses, tickets, household wares, electronics, cruises, weddings and other such prizes are common things awarded to contestants when money isn't involved. Shows like The Price Is Right are particularly well known for compensation packages such as this.
Money and Reality TV
Money and reality television in many ways go hand in hand. Some people audition primarily for the chance at winning large sums of money. Other people do it to become famous. Regardless of the reason, the monetary prizes that result in winning many of reality television's most popular shows are well known and the promise of starting life anew, with a small fortune is reason enough to apply and re-apply for reality television programs.
Where fame is concerned, it can be argued that fame goes hand in hand with money and while many people go directly for the monetary prizes involved in reality television, others go for fame and the monetary results they hope will follow suit.
Money and reality television have an interesting past. When Survivor first became popular, the winning contestant in the first season was awarded the million-dollar prize as a result and reward for being the final contestant. However, he failed to pay proper taxes to the American government regarding his newly acquired fortune and has spent a great deal of time and a large portion of that money on legal fees fighting tax evasion. While reality television may turn people into stars or millionaires, it doesn't mean an escape from the real world. Reality television, like real life, has rules and consequences.