In Person Reality TV Auditions
Guide to Casting Calls
Live auditions are usually held in several large cities across the country over a period of a few weeks or months.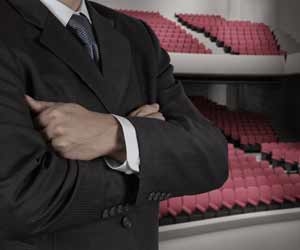 This gives contestants the best chance to apply in person without having to travel all the way to Los Angeles, or wherever the casting is being held. This does mean, however, that many people have to travel several hundred miles to make an audition, yet it seems that many people are willing to travel these long distances if it means the chance to be on reality television show. The audition can take several days or as long as a week in one city, as the number of contestants in auditions such as this, are normally very high. Thus, wait times and the audition process itself can mean some very long days. However, for talent-based competitions you are normally told immediately whether or not you will be moving onto the next round in the competition and thus, you know immediately if you will be moving on in the competition, or heading home.
Other reality TV shows travel to many more places over a longer period of time, drawing out the live auditions over the course of months. These are commonly held at college campuses in order to access the largest number of people possible at each location. Also, campuses represent a wide variety of different types of people and ages all in one place – a gold mine for reality television shows. Looking for reality television auditions at college campuses is a great way to eliminate long travel time and still have the benefit of auditioning in person.
Some auditions don't take place in cities all over the country but only in a select few. Game shows for instance, commonly hold auditions at only one studio, the same studio where the game show is going to be filmed. It is common knowledge that for the most part, these auditions are held in Los Angeles where the majority of studios are located. Live auditions of this sort often involve a quiz, personality test and or, other tests to determine what kind of person you are, and how that will play into the show. Many contestants for game-show reality television are selected based on intelligence, demographic, age, sex and how you completed a specific test for the program. These shows have analysts that have derived how members from a specific demographic or people of a certain intelligence will do on the game show. Thus, they pick people based on the outcome of interviews and tests such as these.
The Selection of Reality TV Contestants
People are told of their selection from in-person interviews and auditions in a variety of different ways. For talent-based auditions, contestants are usually told immediately whether or not they are moving onto the next round.
Similarly, for in-person interviews for other types of shows, the outcome is given in a fairly timely manner. For example, in-person interviews are often filmed. These films are reviewed by casting directors along with tests and interview questions to determine whether or not a person will move forward. For game shows, people are often on-call to come back for the show or another casting and are told this either at the audition, or within a few days of auditioning. Similarly, if you audition in-person for a reality television show you will probably be notified in a timely manner or at least know that you are being considered to move forward. With the large number of reality television shows that exist and the many different formats in which people are selected, it is impossible to outline all of them. However, auditioning in person usually lends itself to a more immediate response then from people who audition through other means.