Reality TV Statistics
With the growing number of reality TV shows emerging onto the market there are similarly, a growing number of reality TV statistics pertaining to who is watching reality TV, how popular it is in certain markets, which shows are the most popular as well as individual overnight ratings for specific episodes such as finales, pilots and season premiers.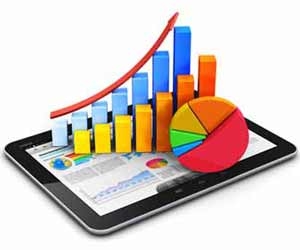 Most statistics surrounding reality TV involve ratings. Although we will cite some specific examples, some general trends are helpful when discussing the popularity of reality TV and how audience markets have taken to the concept of reality television. The overall sentiment of how reality television has done statistically can be summarized by saying: amazingly well! It seems the general public has quite an appetite for reality television. Since 2000 the newly coined terms has taken under its wing nearly hundreds of shows. In a book by Annette Hill, she discusses the phenomenon behind reality television by quoting Larry Namer the co-founder of E! Entertainment in saying, "[to viewers] reality television is television, it's not a fad." This sentiment seems to be true even more as of late, as new reality shows emerge each season and ratings for reality shows continue to go up.
Which are the most watched reality TV shows in America? We tell you to get on these shows! On pages that follow learn about:
In using a well-known example, American Idol has attracted over 50% of the market share, indicating that over 50% of television viewers tuned in, to watch the show. Other examples of how reality TV has been doing statistically can be found in some audience favorites such as Survivor. Annette Hill highlights that in 2000, Survivor aired to 27 million viewers and since that time period shows such as Joe Millionaire, Survivor II and American Idol consistently beat out popular shows in the same time slot including Friends and other network favorites like CSI. Of late reality television has continued to beat out other shows during prime time television, earning more viewers than the Academy Awards received, just a few years ago.
Reality TV isn't only popular for Americans, but all over the world. Hill highlights an interesting statistic regarding reality TV in the UK by stating that in 2000, 70% of the population (4 – 65+) has gone on record in having watched reality television occasionally or on a regular basis. The United States has similar reality TV statistics. One report indicates that for girls ages 12 – 17 years old, 3 out of 4 of their favorite television shows were reality TV shows.
The trend is certainly growing worldwide as network executives are taking advantage of the fact that high ratings mean high advertising revenues. Now Latin Amercan Idol, Brazil's Next Top Model and other overseas versions of popular shows in the states are emerging everyday. Statistically, reality television has been on a sharp rise. Whether that rise will continue, no one knows. However, there is sure to be a long withstanding relationship with reality television and its popularity among audiences.