Organizing your Alaska Fishing Job Search
The Alaska fishing industry is hard to grasp for many people. It provides for a fairly unique working experience – no doubt about it. If you're interested in finding out more about working in Alaska, then read through this section of JobMonkey.com carefully. It's a great introduction to the industry – the jobs available, pay, the different fisheries, and a lot more.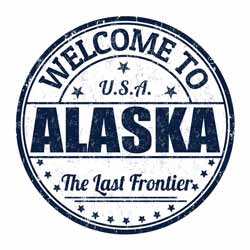 If you are seriously interested in a fishing industry job, then we recommend subscribing to our content partner's website, AlaskaJobFinder.com where you will find a complete job hunting strategy and lots of insider tips on how to get hired and maximize your earnings. There is a small fee ($3.95 for 5 days), but we feel it is a very good value for all the valuable information presented on the membership site.
We recommend that you educate yourself thoroughly about the industry before applying for an Alaska fishing job. Knowing the fisheries calendar, for instance, helps ensure that you'll apply for jobs you might want at the right time. Being knowledgeable about the types of fish being harvested and the vessels used will help you present yourself as a good candidate for available positions in the industry.
On the following pages we outline the difference between onshore and offshore work. The methods you'll use to find a job in each sector vary (just like the actual job experience).