Onshore Alaska Seafood Jobs Overview
In this section we discuss the nitty-gritty of working at a processing plant. The majority of first-time workers find a position within this branch of the commercial fishing industry, either at an onshore processing facility or on board a floating processor. We have included job descriptions, hiring practices, and an overview of each type of seafood processor.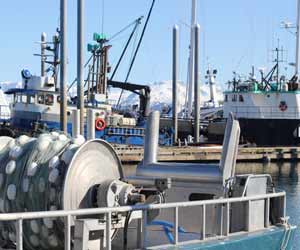 Some fishing vessels do their own processing right on board. Many in the crabbing industry, for example, work on boats that have been converted to combination catcher/processor vessels. These vessels might also buy other boats' catches and process them in addition to their own.