Landman Jobs
Before you purchase property, you need to know what you're buying because land is complex. Different people or companies can own the surface rights, the mineral rights, the water rights, or other rights. If a company wants to extract the minerals or water from under your land, they must acquire the rights first. A landman helps make this happen.
A landman is a land expert who researches who owns what and helps prospective companies acquire what they need. To do this, landmen research specific areas of land that the company wants. It's their job to help the employer legally acquire any and all necessary rights to the land. The job combines land management skills and knowledge of the law.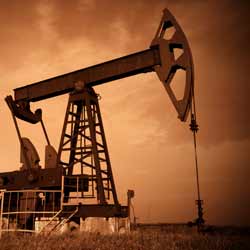 Most landman jobs are with oil and gas exploration companies that want to find prime land to explore and drill for oil. When they find a potential area they want to drill and explore, a landman begins to research that specific site to see who owns the rights and how to acquire those rights. This is a massive job that requires a keen eye for detail. It can be very lucrative for all.
To properly research a property, landmen do a wide variety of tasks. First, they study federal, state, and local laws. Next they review the titles of the land to see who holds the title and deed, what leases exist, and who has the surface ownership and mineral rights. Most of this work is done in archives, offices, and courthouses, but landmen also spend time in the field.
After completing the appropriate research, it's time to negotiate. Landmen know how much a company is willing to pay, the costs of drilling and exploration, and the ease of access. Armed with this information, they approach the owners and make an offer. Essentially the landman is the middleman between land owners, resource owners, and energy or utility companies.
Landmen are able to negotiate on behalf of the oil and gas exploration company to acquire the land or the rights to the land. They have the ability to negotiate and buy leases and to determine business agreements. It's all done legally and diplomatically. Usually everyone is happy with the final agreement.
To become a landman, a petroleum land management degree from a school like the University of Oklahoma, the University of Tulsa, Texas Tech, or the University of Calgary is recommended. Some landmen come from a legal background too. To gain experience, find an internship or shadow a landman. It's also wise to join organizations like the American Association of Professional Landmen. The AAPL has 21,000 members and offers three professional certifications that will help you land a job.
Oil and gas exploration companies employ the majority of landmen. There are also jobs with lumber companies, water companies, mines, telecommunication companies, pipeline projects, wind power companies, and other power projects. Whenever the right of way or land rights are in question, a professional landman can help.
In 2012, CNN Money voted landmen as one of the best jobs. It's a great way to make a living. Just ask George W. Bush or T. Boone Pickens – both former landmen. There are approximately 4,151,900 landman jobs in the US. This is expected to grow by 18.1% in the next decade. On average, landmen make $150 to $450 per day or $86,000 per year. Add in a law degree and you can easily make a six-figure salary.
If you're a good researcher, enjoy negotiating, are knowledgeable about the law, and want to make a solid salary, then a landman job might be perfect for you.
Quick Facts About Landmen Jobs
Job Title: Landman aka Petroleum Landman
Office: Courthouses, Archives, Field
Description: Research land and acquire the rights for companies
Certifications/Education: Petroleum Land Management Degree, AAPL Certification
Necessary Skills: Land management, Law
Potential Employers: Oil and Gas Exploration Companies, Natural Resource Companies, Utility Companies
Pay: $150 to $450 per day or $86,000 per year
Helpful Landman Employment Links: