Types of Event Employment Opportunities
There is an extremely large variety in the types of events jobs that are available. In the following sections you will learn about the most popular types of event jobs and what they each entail. You will also have access to the different job requirements for each and some information on how to go about applying for them.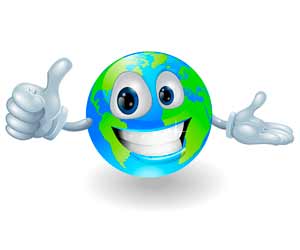 Keep in mind that it is nearly impossible to outline every single job that takes place at any one event, so the jobs listed should be used as a general outline when thinking about the types of event jobs you might be interested in pursuing.
The different events jobs that exist can best be explained by first classifying related jobs into groups. It is also a good way to see how all the different elements of an event, all the staff, come together to carry out the event as a whole. While for different events different jobs are likely to exist, the following will give you a good idea about jobs that are almost always a part of any large event.
Event Planning and Organization Jobs
The organizational event planning jobs are the brains behind how events are planned. Every large event is likely to have someone at the helm making sure the venue, entertainment, food vendors and sponsors are getting booked. Event planners make sure the event goes off without any problems.
Public Relations and Marketing
Public relations and marketing jobs are the face behind the world's many events. By putting together promotional materials, setting up press releases, arranging commercials, advertisements and getting the public excited about the event are all apart of the work that goes into PR and marketing as it relates to events.
Field Jobs
Field jobs take place at any event and are considered the general event staff positions. Taking tickets, selling tickets, assisting vendors, selling merchandise, staffing information booths, working in event day care centers, aiding in set up and break down and even clean up are just a few of the field staff positions needed at any large event, concert or game.
Event Security Jobs
Security is always an issue when large groups of people come together. Security officers patrol the grounds, are assigned certain areas to keep safe and law enforcement security officers make arrests when necessary. Learn more about crowd control and other security jobs a couple of pages down the line in this section.
Entertainment Jobs
Entertainment is a big part of a lot of events. Announcers, national anthem singers, event entertainment, singers and dancers can all be a part of large and popular events. Find out more about event entertainment gigs on another page in this section.
Food Vendors
Food vendors are an integral part of nearly every event. Food sales, beer and beverage sales, food tents, cooks, cashiers and set up and break down are all a part of food vending at an event.
Other Event Jobs
There are a number of other events jobs that commonly take place. Media, pre-event jobs, accommodations events jobs and more. Find out more about the less mainstream jobs that take place at events and how to get a job working one in the following sections.