Burning Man Jobs 2022
Festival Details
Where: Black Rock Desert, Northern Nevada
When: August 28 – September 5, 2022
For full event details including event information, travel info, tickets, and camping, see the Burning Man official webpage.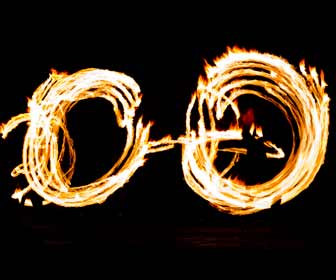 Burning Man is a gathering of people that takes place in Black Rock Desert, Nevada in August and ends on the last day of Labor Day in September. The gathering promotes self-expression, radicalism and showcases art, self-reliance, gifting and the iconic undertow of Burning Man philosophy, which is leaving no trace after the festival. On Saturday a large wooden effigy of a man is burned materializing the namesake of the festival: Burning Man. To find out how you can get involved through Burning Man, see the participation page of the Burning Man website.
Burning Man Jobs
Burning Man is organized by a group called Black Rock City, although jobs and volunteer opportunities can be found through the Burning Man site as opposed to exclusively finding work through Black Rock City. A large portion of the work that goes into Burning Man is in planning. Because of the displays and reputation, the festival has earned, a great deal of the work involved for Black Rock City goes into making sure the festival is safe and that rules of the festival are followed by all who attend.
A great deal of the work accomplished by Burning Man is volunteer-based. The essence of giving back and helpfulness promoted by the festival lends itself to a large number of volunteers who come forward each year. Nearly 2,000 volunteers lend their time from months before the festival, to jobs that occur during and after the festival as well. For full information regarding work opportunities at Burning Man, see the volunteer's webpage.
Burning Man needs volunteers who are willing to help set up Black Rock City before the event, help with lighting, art installations, box office, cleanup, and emergency services. There are earth guardians, greeters, recycle camp and perimeter workers, San Francisco office workers, theme camp operators, tech and web teams, rangers, safety officers, lamplighters and PR staff. All of these jobs are often advertised as volunteer positions through Burning Man.
Burning Man also hires workers for work at their company office in San Francisco.
Anyone interested in working for Burning Man can apply directly through the Burning Man Festival website.