Convention Jobs
Convention jobs are those that surround working for a trade show, large company meeting or convention.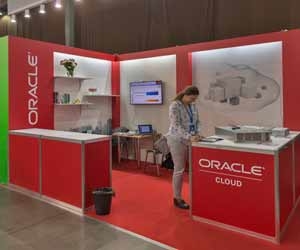 A convention is usually a large group of people who share a common interest who come together to learn new skills, discuss that particular interest, solve a debate, raise money or present speakers for a political function. Conventions commonly take place in concert halls, hotels, city hall centers or anywhere a large number of people can discuss and interact. People who help run and plan those conventions (convention planners or convention management) are those people who are trained in organizing and putting together the elements necessary for a successful convention.
Types of Convention Jobs
A number of convention jobs are staffed by people who have chosen convention planning and management as a career, often times after years of schooling. It is also common for event planners for conventions to have hotel management experience since a large number of conventions and trade shows take place in hotels. In fact a large number of hotels employ event staff specifically for that purpose. Check out our resort jobs section for information about this line of work.
Conventions require the same type of organization that many other events require. Speakers need to be recruited, meals planned, events scheduled, security for the event, accommodations arranged, IT and web staff are required, audio and visual teams are needed, wait staff, cleaning crew and occasionally volunteers as well. The amount of staff will vary depending on the size of the convention. A person who works as a convention planner or manager might arrange details for: political conventions, trade shows, special speakers, company parties, informational conventions, public readings, science conventions as well as committee and board meetings. Any time a large group of people comes together under a common interest, convention staff has taken pains to ensure that everything goes smoothly.
Job Responsibilities of a Convention Meeting and Event Planner
Aside from meeting the needs of those who are attending the convention and making all necessary arrangements for the convention to go smoothly, convention event planners might also: develop topics for the convention, recruit speakers, obtain the necessary permits required for the number of people with fire and safety, review budgets and pay speakers and caterers, coordinate details, arrange schedules with the audio-visual staff, negotiate contracts, organize registration for people attending the event and hire and train additional or necessary staff members.
Convention Meeting and Event Planners for conventions often have event experience and/or hospitality training.
How To Apply
Many convention planning jobs are found through hotels and convention centers. Staff of this sort work exclusively in planning and arranging conventions at their venue throughout the year. Applying directly to a convention center or hotel that hosts events, or by searching for conventions that interest you and looking for open positions is the best way to apply.
Volunteers are often needed for events and tradeshows. Finding a trade show or event in your area that you want to participate in and looking for volunteer opportunities directly through them is the best way to gain convention and events jobs experience as a volunteer.
Jobs at Political Conventions
Political conventions are on going and occur throughout the year. Keynote conventions however, include political party primaries and election conventions. A great deal more staff is required, in addition to added security, for events of this kind and as a result volunteer opportunities for political conventions are numerous. The best ways to procure a position at a political convention is to research the convention you want to work or volunteer for, and apply early for available positions. Keep in mind most political convention attendees are required to be registered voters for that party.