Working the 2022 Coachella Valley Music and Art Festival
Festival Details
When: April 15 – 17, 2022 and April 22 – 24, 2022
Where: Empire Polo Field, Indio, CA
Each year the lineup is announced in early January. Here is the lineup for 2022 – www.coachella.com.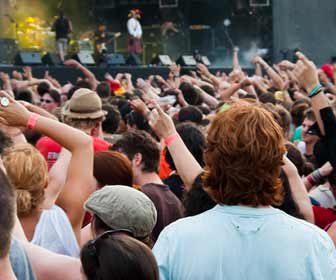 For information on tickets, transportation, the line up and concert details see the Coachella Music Festival webpage.
Coachella, technically known as the Coachella Valley Music and Art Festival is a music festival held each April (over two weekends) in Indio, California at the Empire Polo Fields. The concert is commonly known for booking bands that haven't played in previous years and usually books artists who are currently popular in hip hop, rock, electronic and alternative music. The event also features art, although the music put on at Coachella is what draws the larger crowds. The concert, which was previously only a two-day event, has been active since 1999 featuring bands such as Pearl Jam, Madonna, Morrissey, Paul McCartney, Public Enemy, The Killers, The Ting Tings and many others. The Coachella event is put on by Goldenvoice, an event company that markets, organizes, and plans the festival. Coachella is similar to Bonnaroo in that it consistently brings in thousands of people each year for good weather and popular music. It is one of the first music festivals in the long line of outdoor concerts and festivals that people flock to each year. This year a large portion of concert funds were donated to Indio Youth Task Force as a part of Coachella's dedication to assisting the community through the concert.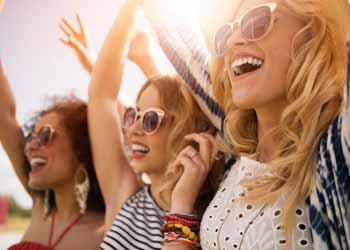 JOBS AT COACHELLA
Working or volunteering at Coachella is a great way to gain access to the concert, make some extra money or to further your career in music or event planning. Be sure to check the company website and our links to hiring companies for possible jobs leading up to the event in April.
Concert Staff at Coachella
Coachella works directly with Empire Polo Fields and Goldenvoice to put on the music festival each year. A large portion of the Coachella staff is hired through both Empire Polo and Goldenvoice. General event staff, such as set up, break down, information services, parking attendants, security, merchandise sales, food and beverage sales, ticket sales at the concert, vending assistance and janitorial jobs are hired through Empire Polo Fields because they work through hiring companies and a year-round staff to help put on events at their many venues.
If you are looking for full-time, part-time or temp work at events that are held at the Empire Polo Fields, such as Coachella, consider applying directly to the Empire Polo Fields.
For event planning, marketing, PR, the execution of the event, booking bands and planning the music festival directly, you should apply directly to Goldenvoice, run by AEG Worldwide. Search the latest AEG job listings in the JobMonkey Job Center right now.
Coachella needs concert staff in addition to the staff hired through Goldenvoice and Empire Polo. For general event jobs and temp work, check back to the Coachella website for news and hiring information as the event nears.
Coachella Volunteers
Volunteers are essential to pulling off any large event or concert. For volunteer information for Coachella check the concert website, early and often. Concert access and excellent work experience are two of the best perks for Coachella volunteers.