Golf Event Jobs
The PGA TOUR is the organization that plans and arranges most of the professional golf tours in the United States. The Masters, The Buick Invitational and The US Open are just a handful of the most popular tour events organized by the PGA. For a full list of weekly tournaments, schedules and information on the tour, see the PGA TOUR official website.
Golf Tournament Jobs
Working a golf tournament job is a great way to experience your love for golf while earning a few bucks too.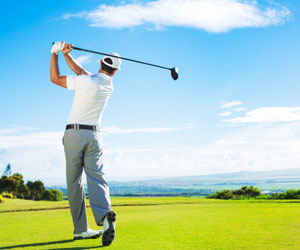 Like many tournament jobs, working at a golf tournament will often involve your having a pre-existing relationship with the venue where the tournament takes place. Very few people who work at a golf tournament travel with the tour. Working for a golf course that hosts a tournament might mean working at the club house, doing sales, having a serving job, management, landscaping, providing customer services and so forth. If you want to work at a host golf course, apply directly to that golf course. Understand that golf course jobs are in high demand and usually courses such as those that the PGA tour will play on, require many years of experience in the golf industry. Also keep in mind that there are usually a large number of volunteers that help staff PGA tournaments and that most permanent golf course jobs are full- or part-time – they are not for only the duration of the tournament. To gain some event experience and enjoy your love for golf look for tournament volunteer opportunities or a full-time job at a golf course.
Golf Tournament Volunteers
To be a PGA Volunteer, the PGA Tour suggests applying directly to that tournament for information regarding volunteering for an event.
Working for the PGA TOUR
Jobs with the PGA TOUR vary extensively. Not only do they need employees to help staff and organize events, but also they to fill general 'business' or corporate positions. For example, the PGA TOUR employs accountants, event managers, graphic designers, writers and Paralegals. There is a variety of jobs available working for the PGA TOUR that doesn't directly involve events. For a full list of job openings with the PGA TOUR see the Careers section of their webpage where you can directly apply.
PGA Internships
Internships with the PGA TOUR are some of the best ways to gain professional experience with events, but also professional experience in an elite industry. Most Interns for the PGA TOUR are college applicants who are looking for experience and are interested in the golfing industry. There are Intern opportunities to work directly on the tour, or in other professional areas of interest. For full information on becoming an Intern on the PGA TOUR, see their website.