Jobs with Event Sponsors
Finding work with an event sponsor is a great way to gain access and work for an event.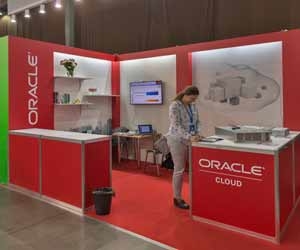 While working with a sponsor might mean only working one or two events a year instead of consistently working events jobs, if you can find work with a marketing or sales team you might find yourself working events consistently throughout the year. Sponsors are largely responsible for funding and supporting events so they are successful. As a result, sponsor booths and merchandise, along with advertisements are usually placed throughout the event venue.
Working Sponsor Booths
Sponsors almost always have booths and merchandise available at events that they support. Finding work through a booth is a great way to earn money and is especially successful if you work for a sponsor that is one tour. Most event sales and merchandise jobs are procured directly through the sponsor and not through the festival or event. Although by looking on an event website you can find out who the sponsors are and then apply for their events staff. Booth workers are responsible for promoting the sponsor and selling merchandise, answering questions and handling promotions.
Requirements: Outgoing personality, likes working with a lot of people, has a lot of energy, some sales or event experience.
Payment: Pay for working for a sponsor at an event varies extensively.
Sponsor Events Staff
Event staff for a sponsor will likely be in charge of working information or merchandise booths. Additionally however, they will have the responsibility of handing out promotional materials, setting up sponsor tents or booths, putting up advertisements and visual aids and making sure the sponsor is a large visual aspect of the event. Most events staff are temporary hires for a long event or tour that needs extra staff, or work for the sponsor full time and attend events consistently. Sponsor events staff should apply directly to the sponsor for a field, events, advertising or marketing position.
Requirements: Experience in marketing and working with people, events experience, outgoing personality, likes people, is personally motivated and likes to attend events.
Payment: Pay will vary extensively between hourly wages and salaried employees.