Event Jobs Overview
Sure events are fun to watch, but why do people work an events job? Event jobs are great work for a variety of reasons. Some people choose to work big events because the opportunity falls within their career goals.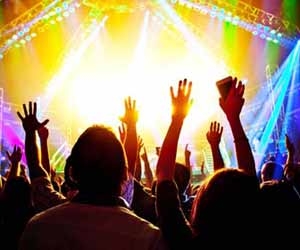 Working as an event planner, concert organizer, artist booking agent or PR manager for events can be exciting. Each event you plan and work for is something different and each event you successfully arrange is potentially very rewarding. Event planning, PR and marketing jobs for events can also be very high paying work. Additionally, as an event planner you gain access to some of the world's biggest and most exciting events. Many event planners or concert organizers meet celebrities and travel all over the world to see their hard work pay off as the sporting event, festival or concert they planned comes together.
But what about those people who work events jobs only on weekends or during certain festivals? Are these really cool summer jobs? Working for an event in your area is a great way to make money. Most events take place on the weekend when your weekly work or school commitments won't get in the way.
Because large events require a lot of staff, it is a great way to procure a lot of hours and make money doing something you enjoy. You see, most event staff not only get paid for their work but they get paid to attend concerts, sporting events, film festivals and more! It is a fun and exciting way to meet new people, gain free access to amazing festivals, and also make some money.
The work experience often looks great on a resume, too.
If you are in school or have a job that keeps you busy, working events during the summer or here and there throughout the year gives you valuable experience that might stand out on the resume and is interesting to talk about during interviews. Furthermore, you might find ways to move up for field staff jobs into higher paying positions over time. Think about internships and be open to volunteering if the job experience might be in line with your career goals.
It may sound crazy to work long hours at an event for free, but volunteers are always in high demand and almost always benefit from some amazing perks.
Most volunteers are given free access to the event where they work. This is a great way to see your favorite band, log in some volunteer time and enjoy your weekend by helping and then enjoying the show.
If you are a student then an events job might be the perfect way for you to make money over your summer. Tons of festivals, sporting events and outdoors concerts take place during the summer. And, it's likely that you can attend or work an event where some of your favorite bands or sports teams are playing while you're making money. If you don't have time to work while you're in school, make some money while you enjoy amazing summer events.
There are seemingly endless reasons to work an events job. Careers, money, experience and to simply access the event for free are perhaps the most popular.