Resort Security Jobs
Hotel and resort security is of utmost importance and this job will see you performing various duties to keep the actual resort facilities safe as well as the guests.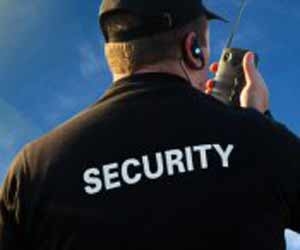 Security jobs can range from night watchmen to crowd control and security for specific areas of the resort. For example, if there is an area of the resort that is not for the guests to use, there will usually be security assigned to the door. Security personnel are hired to make sure that the guests and their belongings are safe at all times. The guests are monitored in the lobby and in various public areas of a hotel or resort by surveillance camera and these are monitored by security officers and managers behind closed doors.
Some security guards are required to patrol the grounds and outdoor areas like the pool and golf course to ensure that no trespassing, defacing of equipment, or foul play occurs by the guests or unwelcome intruders. Some areas are out of bounds at night, and the night watchmen have the job of securing these places.
Security in resort casinos is extremely important and usually this kind of security will require special training and expert selection. In a casino resort there are usually a lot more security staff members hired and each are given specific duties regarding the casino area of the hotel.
Quick Fact: Resorts hire both men and women security personnel equally.
Job Responsibilities
The responsibilities of a security guard at a resort or hotel varies according to what facilities the hotel has and how big the premise is. The main duties are to:
Secure entrances including doors, windows, and gates
Monitor the arrival and departure of employees and visitors
Circulate through the public to help prevent or remove disturbances
Warn visitors or employees of dangerous and illegal actions
Inspect security systems and equipment regularly
Adjust security systems as needed
Drive provided vehicles around the resort or transport people when necessary
Answer alarms speedily and investigate problems on the property
Answer telephones and relay messages
Take tickets
Review CCTV monitors
Act appropriately in the case of an emergency
Inspect baggage at events
Call the police or other emergency personnel when needed
Job Requirements
This job requires you to have an extremely high moral standard and be a responsible, mature individual. You must have an exemplary background check with no criminal record or drug history. You will be screened for this by most hotels before being hired. You will also have to undergo a series of tests and training to learn how to be a security guard, which many resorts provide on the job. Naturally the more experience you have, the higher up the chain of command you will be and the more you will get paid.
Most resorts and hotels require security personnel to be at least 21 years of age, be physically able to work a 4 to 8 hour shift on your feet and possibly running. You must have the mental stamina to sustain this as well, always remaining alert to all the goings on at the resort or hotel you work for.  In addition to being able to lift a heavy weight you will also need to have CPR and first aid training with a valid driver's license.
Training & Degrees
Although previous law enforcement or police training is helpful, you will generally be trained on site if you become a security guard at a resort or hotel, under a supervisor who will run through the basics of self defense, safety procedures, enhanced apprehension tactics, and more. You will need to earn your license on site or separately if you want to become a fully fledged security guard.
In the state of California all security officers are required to have a Guard Card which can be obtained from the Bureau of Security and Investigative Services. You will have to undergo various tests and checks before being issued with a Guard Card including 40 hours of training. There are also permits that you can apply for to carry a baton, firearm, or concealed weapon.
Security guards in Illinois must hold a State Security Guard License which can only be obtained once you have a PERC (Permanent Employee Registration Card).
A Blue Card is required in Georgia if you want to carry a weapon, although armed security is very rarely used in resorts and hotels.
Various other security guard licensing requirements for each state are listed on the Security Guard Center website.
Did You Know? Most security jobs at resorts are full time positions.
Salary & Benefits
The salary for security guards depends on your level of experience and what kind of security you are. Working as entry level security you will earn about $14 per hour, with higher supervisory positions averaging between $33,000 and $50,000 annually. A mid-level security guard will earn on average $27,340 per year with a casino or gaming security guard averaging $31,000 annually.
Quick Summary:
You are responsible for protecting the guests, staff, and property.
Each State has different licensing requirements for security guards.
Earn between approximately $28,000 and $30,000 per year.