Getting Hired as a Massage Therapist
Getting hired by a resort or hotel as a massage therapist does not only require you to provide your license and qualifications, as you can imagine. The hospitality industry is all about customer service and making guests feel totally comfortable and relaxed, while giving them the best possible experience.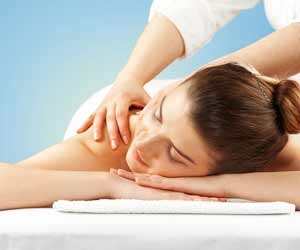 You have to fit the mold of what that particular resort and hotel looks for in its employees and have the ability to be a team player.
There is an inclination to hire more males to work in resorts nowadays, so this can be to your advantage with applying. A seasoned professional massage therapist had this to say about his experience, "Most people are now more knowledgeable and experienced when it comes to massage therapy. I am, through experience, altering the perception of male massage therapists, although many people are still hesitant about having a male therapist."
He also said, "Most of what I do, really, is therapeutic as I have a somewhat firmer pressure, which is what I think best benefits the clientele." Sharing his own philosophy he said, "My ultimate goal is to give every client a refreshed view of the world…to purge as much stress as possible. Total relaxation."
Prerequisites for Resort Massage Therapists
If you want to apply for a job at a resort or hotel as a massage therapist you will have to send in your resume and qualifications as well as your relevant licenses. Aside from this you will need to love the work and enjoy helping people.
You will need to be prepared to work on all kinds of people, young and old, and of any size without judgment. Employers will also be looking for a gentle and empathetic nature and for employee to have similar interests to those of their guests, so for example if you enjoy sports it would be better to apply for a job at an outdoors orientated resort.
One massage school placement director says, "Resorts will look for someone who can easily relate to their customers. If you are applying to work at a resort – whether it's in Newport Beach or Rome – it is better if you have worked there or lived in the area so that you can relate to the guests."
Did You Know? There is currently a 10 % male to female ratio in the massage industry.
Applying for Jobs
Sometimes when it comes to getting hired for a massage therapy job as a resort, the proof lies with what you can do. Here is one story, "I was applying for a job in Sedona, Arizona. I gave a massage to the woman who was interviewing me, and she hired me instantly."
It is not always this easy, however, so you will need to look at other aspects when you are applying for massage therapy jobs. Apply for more than one job at the beginning until you get some interest and offer some free or discounted massage therapy sessions to gain some experience either through a local day spa in the form of apprenticeship. This will be highly beneficial to have on your resume.
It is also good to get personal recommendations either from fellow massage therapists or from loyal and regular clientele. This can secure you a better job later down the line once you have worked at a resort for a season or two and impressed your clients.
Quick Summary:
Be prepared to give your interviewer a massage to prove your skills.
Get some experience behind you before applying for a resort job.
Ensure that you have your license and certification documents to submit with your resume.