Customs and Border Protection Jobs
With a budget in the neighborhood of $11 billion, it is the mission of Customs and Border Protection (CBP) to guard the borders and shoreline of the United States.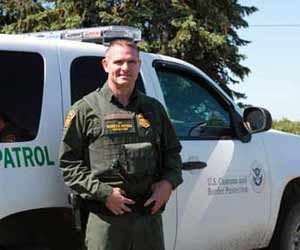 A wide variety of CBP jobs are available and continually advertised.
According to the CBP publication, On a Typical Day Fact Sheet, U.S. Customs and Border Protection employs approximately 60,668 employees, including 21,790 CBP officers 21,394 Border Patrol agents, 2,366 agriculture specialists, 1,215 Air and Marine agents, and 1,580 Canine Teams.
Who is CBP hiring?
Agriculture Specialists: With a degree in botany, horticulture or entomology, you could work as an agriculture specialist and inspect travelers and vessels entering the U.S. These workers help prevent the introduction of potentially devastating new diseases and insects into the country. Pay range $32,010 – $50,420.
Human Resources Specialists: Because CBP is going through massive hiring right now, it's not surprising that the agency needs a strong and creative human resources department. HR specialists work to attract new hires, they screen resumes, the keep management informed about changes in employment law, and they help manage the workforce. Pay range: $47,448 – 61,678.
Search Border Patrol Job Listings
You don't have to go far to find current job openings with US Customs and Border Protection – the jobs are in the JobMonkey Job Center right now!
Additionally, take a look at Immigration and Customs Enforcement job listings (ICE).
Border patrol employment with CBP is discussed on the next page.