U.S. Secret Service Jobs
According to their website, the U.S. Secret Service employs roughly 7,000 special agents, uniformed division officers, and others in offices around the U.S. and abroad.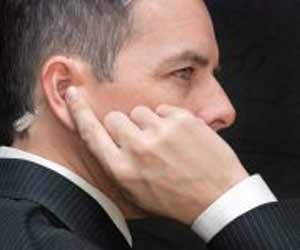 The Secret Service is a federal law enforcement agency under the Department of Homeland Security umbrella. Their official mission is to safeguard the nation's financial infrastructure and payment systems to preserve the integrity of the economy, and to protect national leaders, visiting heads of state and government, designated sites and National Special Security Events. In other words, they investigate attempts to counterfeit the currency of the U.S. and they protect the current and past presidents, and other visiting national leaders. They also work to keep high-profile public events safe.
Who They're Hiring
For current openings, check the Secret Service jobs website. Some examples of job categories are:
Special Agent: If you've ever taken a tour of the White House and seen all the serious-looking guys in the black suits with the tiny radios tucked into their ears, those are the government special agents. Responsible for protecting individuals, including current and past presidents. Special agents must be U.S. citizens who are at least 21 years of age and have completed a four-year degree (or have sufficient relevant work experience), with good eyesight. Special agents must carry a firearm, and often have to work long hours in undesirable environments. Sometimes they have to travel long distances on short notice, and they may be away from friends and family for a long time. They must also be available as needed, which can mean cancellation of family activities with very short notice. On the plus side, Special Agents attend an 11-week training program in Glynco, GA followed by 16 weeks of specialized instruction. They are usually hired in at least at the GS-5 level (depending on qualifications), and they are also required to obtain a security clearance.
Uniformed Division: Provides visible protection for the White House and the Vice President's residence, as well as other locations. As with special agents, uniformed officers must be U.S. Citizens who are at least 21 years old and able to obtain a security clearance. This position only requires a high school diploma or equivalent, but also provides 12 weeks of training in Georgia and 12 in Washington, D.C.
Professional: Engineers, chemists, attorneys, budget analysts, and contract specialists all contribute to the mission of the Secret Service. Current openings vary greatly, and the most up-to-date listings are posted on the USAJobs website.
Technical: This includes photographers, document analysts, IT specialists, and fingerprint specialists.
Administrative: Office mangers, human resources specialists, secretaries and accounting technicians.
Technical Security: Works to keep the physical location safe by working with video cameras, monitoring access to buildings, and keeping the building safe from fire and other disasters.
Student Temporary Employment Program: This program hires students over 16 years old to work part-time during the school year and full-time during the summer. Students must prove they are enrolled in school and must maintain a 2.5 GPA to continue with the program. Applicants may not be the current children of Secret Service employees. For more information, refer to the Secret Service website.
Volunteer Interns: This is an unpaid internship, and students can receive college credit for the experience. Although they will not be conducting any investigative or protective work at this stage, they will have the opportunity to see first-hand how the Secret Service works. They will be exposed to new technologies and will build relevant work experience while beginning to build their professional network. For more information, deadlines, and forms, refer to the Secret Service website.
Student Career Experience Program: This is a two-year cooperative education program in which students earn college credit and get on-the-job experience to prepare them for life after school. It is a highly-competitive program with limited spaces. Students work within their chosen discipline, which may include accounting, IT, Criminal Research, Human Resources, or Visual Information. If this position sounds like the right match for you, be sure to investigate the application deadlines and requirements early on, and find out what your college or university's coop program requires. For specific information, deadlines, and open position information, check out the Secret Service website.