Federal, State, and Local Government Work
When people talk about working for the government, we generally tend to think they are talking about working directly for the federal government at some organization like the IRS or FBI.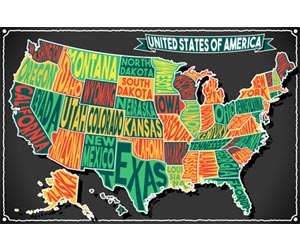 Not to be overlooked are the state and local government employment opportunities. With 50 states and innumerable county and city governments all over the country, there are millions of opportunities available, but it is difficult to generalize about the application process, benefits and pay rates.
However, it is likely that the Federal Government's spending programs will boost employment in the same areas President Obama has designated as priorities: law enforcement, education, IT, healthcare, and construction.
In this section of JobMonkey you'll learn about a number of hot federal job opportunities, including:
Many businesses are expecting an increased number of road construction projects, which means State Departments of Transportation are likely to need more contract specialists.
Public schools at the K-12 level will probably be able to hire more teachers (or at least retain the ones they have), community colleges should be able to keep their full-time and adjunct professors, and police departments are likely to be able to train more cadets.
Local health departments will probably play a role in helping hospitals move toward streamlined, electronic medical records, which means that IT professionals with a background in healthcare should have an easier time finding jobs. Programs that administer social services are also likely to get a boost in funding – so keep an eye on local departments that work for public health or provide assistance to those in need.
The best way to find these jobs is to check the website of your state, town, or county. There are probably a few municipalities that do not have a job search feature, or even a website, but most do. See what opportunities are currently available, and then plan your resume and application according to their requirements.
If you are still in school and trying to plan your future career, the job postings for your "dream job" in state or local government can also help you plan your coursework and extracurricular activities so that, when the time comes to land that job, you are the ideal candidate.