Types of IRS Careers
The main job of the Internal Revenue Service (IRS) of course, is collecting tax revenue. According to the agency's website, www.irs.gov, the agency collected more than $2,150,891,380 in 2012 alone.
IRS Agent Jobs
Internal revenue agents work with people to educate, assist, and counsel. If you ever have questions about your tax returns, you would call the IRS and would most likely speak with an internal revenue agent. Chief financial officers at small businesses, nonprofits, and medium to large-sized businesses also work with internal revenue agents to make sure their companies pay the right amount of taxes.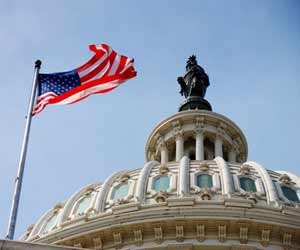 People in this position must be familiar with the most recent tax laws, and should enjoy working with people. In order to be an internal revenue agent, you must first complete a bachelor's degree in accounting and obtain a certificate as a Certified Public Accountant (CPA). The application process for this position also tries to assess the analytical, problem-solving and writing skills of applicants.
The pay range for this job varies greatly – since it is the most common job at the IRS, it spans many levels. You can start out as a GS 5, and take advantage of many different training opportunities, advancing to a GS 11 without having to compete for a different position. The pay averages from $58,480 – $87,720 per year and positions are available in the different IRS offices around the country, but the majority are in the Washington, DC headquarters. For current job openings or to apply, visit www.usajobs.gov.
Revenue Officer Jobs
Revenue officers work directly with taxpayers. They analyze tax returns and other pieces of information to make sure returns are accurate and truthful. They also work to collect delinquent tax accounts. In order to enjoy this job, people should have a firm belief in the government of the United States. It is probably not a good position for someone who believes the IRS is just trying to scam other people's money. Also, candidates should be able to handle people and stress, and stressed-out people. If you would go to any lengths to avoid conflict, this is probably not the job for you.
However, if you enjoy working with people and you believe everyone should pay their fair share to keep this country going, then this may be the job for you.
To qualify for this job, applicants must have a Bachelor's degree and excellent academic standing, or they could also have some course work toward a Master's degree or good previous work experience. The IRS provides specific training for revenue officers, which includes approximately 3 weeks of orientation, 10 weeks of classroom training and 40 weeks of on-the-job training. The IRS has vacancies for revenue officers all over the country, and the pay range is around $38,780 – 65,630 per year.
Equal Employment Opportunity Assistant
Whenever workers at the IRS feel their rights have been infringed, someone has to do the legwork on the investigation. The Equal Employment Opportunity assistant does that job, pulling together all kinds of information about the complaint. For example, the EEO assistant might do research and compile statistics to prepare reports. For this position, a primary requirement is the ability to type at least 40 words per minute as certified by a typing test. As the candidate advances, then prior experience becomes very important in this position. There are a limited number of EEO assistant positions available in the EEO & Diversity Field Service, Treasury Complaint Mega Center, Farmers Branch, TX. The pay range is $32,000 – 55,000 per year.