DEA Special Agent Jobs
The job of special agent is not an entry level position. It is a GS-13 post, and is usually filled by people with a lot of prior experience in law enforcement.
For example, special agents may transition from police departments, and might previously have investigated local narcotics cases. It is critical to the success of their mission that the "bad guys" not be able to recognize special agents from their previous role in the local police department.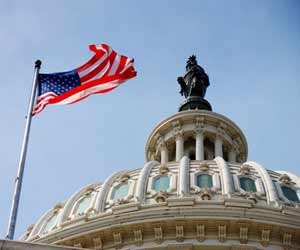 For that reason, special agents are always reassigned to different geographic locations where their faces will not be so easily recognized. Special agents may also have to change locations several times over the course of their career.
This is no nine-to-five job – the hours are unpredictable, and at times, agents may be out of contact with their friends and family for a period of time. For special agents, there is always the possibility that they will have to go to work at a moment's notice, including holidays and days when they expected to be on vacation. Take note – once you have experience in this field you might look into becoming a private security contractor (think: mercenary) working overseas. Learn about that type of job on JobMonkey, too.
Special agents carry guns, and they must know how to use them. This is a dangerous job, and the agent and his or her family have to accept the risk involved. There is also a possibility that an agent might have to kill someone in the line of duty. The pay range for this job is $50,000-$90,000 per year, but there are variations depending on the area in which the special agent works and how much experience he or she has.
Forensic Chemist Jobs
Entry level positions for this job start at the GS 5 level, and move up through GS 12. Forensic chemists generally work in a lab and analyze different types of evidence. They also testify in court cases and research new ways of doing their job.
At a minimum, Forensic Chemists should have a Bachelor's degree in Chemistry, Physics, or Engineering, with at least 30 hours of coursework in Chemistry. Memberships in a national honor society, Master's degrees in Chemistry and relevant work experience also add to an applicant's appeal. The pay range for this job varies greatly depending on the area in which you live (and you must be willing to relocate to anywhere in the US).