Federal Bureau of Investigation Jobs
With a history going back just over one century, the Federal Bureau of Investigation (FBI) has a fascinating story, from its controversial beginnings at the turn of the last century (controversial because this represented a change from the local authority of towns, cities, and states to a law-enforcement body that had crossed state lines and answered to the Federal government) to high-profile cases like Al Capone, John Dillinger, the KKK, John Gotti, Bonnie and Clyde, The Unabomber and Patty Hearst.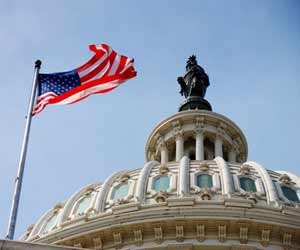 The Bureau has also claimed a place in pop culture: think of all the movies featuring FBI agents, from Silence of the Lambs to Miss Congeniality. Why all the interest in the Bureau? The FBI is one of the most selective and highly trained investigative bodies in the world, and in the past century, they have made legendary accomplishments. No matter how you feel about the Bureau politically, there's no denying it has shaped the politics and history of the U.S. (and vice versa).
RELATED – Another government agency is the Transportation Security Administration. Look at TSA jobs if you're interested in agencies that frequently have openings.
Today, the FBI employs more than 35,000 employees, including nearly special agents and support professionals (intelligence analysts, language specialists, scientists, information technology specialists, and others). The official mission of the FBI is, "To protect and defend the United States against terrorist and foreign intelligence threats, to uphold and enforce the criminal laws of the United States, and to provide leadership and criminal justice services to federal, state, municipal, and international agencies and partners."
There are some general requirements that apply to all employees. All employees must be able to obtain at least a top-secret security clearance and must be U.S. citizens.
There are a wide range of positions at the FBI, but most fall into two major categories: special agents and professional staff.
Special Agent Jobs
Special agents investigate Federal crimes – basically, this means a crime that affects more than one state, or that is committed directly against the U.S. government. Some examples include terrorism, public corruption, civil rights violations, bank robbery, drug trafficking, kidnapping, and cybercrime. Since each assignment, field office, and team is different, there is no "typical day" on the job.
General FBI Qualifications
U.S. Citizen
Between 23-37 years old
Four-year college degree from an accredited university
Good vision (20/20 in one eye and not worse than 20/40 in the other)
Excellent physical fitness
Ability to obtain at least a top-secret security clearance
FBI Educational Background
Today's FBI does not require a background in law enforcement. In fact, in order to investigate the broad scope of federal crimes, special agents can come into the Bureau with a range of different critical skills. Some of the most highly-desired backgrounds are accounting, computer science, engineering, foreign languages, intelligence, law, law enforcement, military, and the physical sciences (chemistry, biology, and others).
FBI Training
The FBI has one of the most famous and intensive law enforcement training programs in the world.
The FBI Academy is located in Quantico, Virginia, and training takes several months. During this time, trainees live on-campus and push themselves physically, emotionally, and intellectually. But FBI Academy is only the beginning of the training process for this organization – special agents continue training throughout their careers to remain current on emerging trends in law enforcement.
Professional Staff
Jobs include intelligence analysis, laboratory sciences, linguistics, security, information technology, human resources, general management, and other professions. Specific job openings and requirements vary. For current information, investigate the current openings and requirements on their website.