National Transportation Safety Board Jobs
The NTSB is a little like the CSI of the sky. This board is an independent body; it is not a part of the FAA or of the DOT.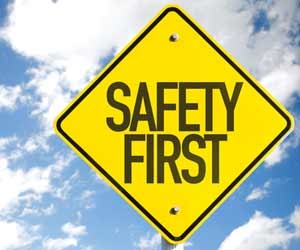 Its mission is to investigate every civil aviation accidents in the U.S. In some cases, when an accident in a foreign country involves an American aircraft, NTSB investigators also travel overseas to assist in the investigation.
The NTSB also investigates major accidents involving other forms of transportation (railroad, highway, maritime, etc.).
The purpose of these investigations is not to point a finger at a guilty party, but to prevent the same thing from happening again and to continuously improve the nation's transportation system to make it safer for everyone.
The NTSB headquarters are located in Washington, D.C., and the board has several regional offices across the country, but accidents happen everywhere, and investigators often travel to inhospitable locales to uncover the root cause of any aviation accident. Since it got its start more than 40 years ago, the NTSB has investigated more than 124,000 aviation accidents and made thousands of recommendations to improve the safety of transportation.
To accomplish its mission, the NTSB requires a diverse workforce including human resources specialists, IT professionals, and engineers. One example job, Interdisciplinary Engineer, is described below. For a complete listing of current NTSB jobs, view either USAJobs.gov or the NTSB website.
Interdisciplinary Engineer – Vehicle Recorder Division
Though there are many different engineer positions at NTSB, this particular position involves analyzing information from the famous "black box," the data recorder on all commercial airplanes. There are also data recorders on many other kinds of vehicles, like ships and trains. An engineer in the Vehicle Recorder Division would use all the recorded data to look for clues about the cause of the accident. He or she would also work with other members of the investigative team, and would write reports about findings for both internal use and to share with the public.
In the course of an accident investigation, people may have to work odd hours, and travel to remote accident locations.
Pay: $70,000 – 130,000
NTSB Job Qualifications
Only U.S. citizens will be considered for this job. Applicants must also have at least a bachelor's degree in engineering, physical science, life science, or math. Then, applicants must have at least one year of similar work experience; they must be registered as Professional Engineers. Applicants must also pass a national security background investigation.