OMB Jobs – Budget Preparation Specialist & Policy Analysts
The mission of the Office of Management and Budget (OMB) is to assist the President in overseeing the preparation of the federal budget and to supervise its administration in Executive Branch agencies.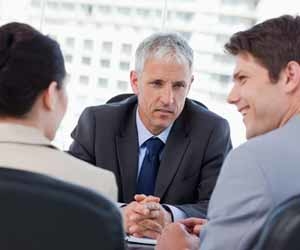 In helping to formulate the President's spending plans, OMB evaluates the effectiveness of agency programs, policies, and procedures, assesses competing funding demands among agencies, and sets funding priorities. OMB ensures that agency reports, rules, testimony, and proposed legislation are consistent with the President's Budget and with Administration policies.
In addition, OMB oversees and coordinates the Administration's procurement, financial management, information, and regulatory policies. In each of these areas, OMB's role is to help improve administrative management, to develop better performance measures and coordinating mechanisms, and to reduce any unnecessary burdens on the public.
Budget Preparation Specialist Jobs
The budget preparation specialist works with the President's budget. These specialists look for problems in the budget and find solutions. Budget preparation specialists also create tables, graphs, reports, and memos. They go to congressional markup sessions to keep track of how the president's budget is changed, and work with the different committees on congress to make sure messages are clearly communicated between parties. Working as part of a team, some specialists work with databases to create the budget itself.
If a job as a budget preparation specialist appeals to you, pursue a degree in economics or finance and then build experience in budgeting and quantitative methods.
To maximize your advancement potential, you could pursue a Master's or PhD in a related field. This is usually not an entry-level job (the grade range begins at a GS 9), so it takes some prior planning to land this federal government job. Once in the door, the promotion potential is excellent, and the average salary is $83,000 per year. This job is based in Washington, DC. For current openings or to apply, check out USAJobs.gov.
Policy Analyst Jobs
Policy analysts work for the President of the United States. They use economic models to predict what effects inflation, unemployment and changes in population will have on proposed budgets over time. They have a lot of responsibility and work with high level government officials from all different branches of government. Their work encompasses every imaginable kind of policy area, and they have a huge impact on the future of the United States. This job usually starts as a GS 9, which requires prior experience in a similar job. Applicants should have a bachelor's degree in a related field, and for optimal advancement opportunities, should have a Master's or PhD in an applicable field. This job is usually based in Washington, DC. The pay range is $35,000 – 86,000.