FBI Profiler and Criminal Investigator Jobs
If you are a fan of popular TV shows that dramatize the work of the FBI, then you might envision FBI Profiler as your dream job. The first thing to know is that there is no actual job at the FBI titled "Profiler."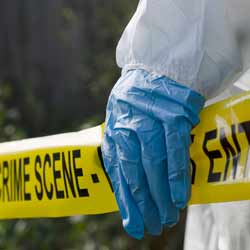 The FBI does have a special team of investigators at the National Center for the Analysis of Violent Crime (NCAVC) at Quantico, Virginia. These investigators are supervisory special agents with advanced experience who do not usually experience psychic flashes or bursts of intuition, but who do use their years of training and reasoning skills to piece together profiles about criminals. Profiles are like sketches of the personality traits and habits of offenders whose identity is not yet known. The profiles help law enforcement officials understand who they are looking for, and how they criminal is likely to act.
In order to work at the NCAVC, special agents must have solid experience in law enforcement behind them – the competition is so intense that special agents promoted to this position usually have ten years of experience or more. The FBI considers experience to be more important than a specific degree program for this job, but most NCAVC special agents have advanced degrees in Psychology, Criminology, or Forensic Science.
Some people might want to work on criminal profiles without becoming special agents. The FBI has several professional staff positions at the NCAVC. These team members work with the supervisory special agents to construct the best possible snapshot of who the criminal is.
Professional staff positions include Intelligence Research Specialists, Violent Crime Resource Specialists, and Crime Analysts. Qualifications for the Professional Staff positions vary with the specific job, but most require a solid foundation in research and analysis.
The NCAVC also hires Major Case Specialists.
The people most qualified for these positions would have long experience in violent crime investigations, and so the posts are usually filled by retired police officers (many of whom have experience in homicide investigations).
Positions at the NCAVC are highly competitive. Candidates who pass the first round of screening then have to take several written tests. Sometimes, they will have to take tests that focus on their area of expertise. Candidates who pass the tests and have outstanding qualifications will then come in for an interview. Everyone who works at the FBI must be a drug-free US citizen able to pass an extensive background investigation. Whether professional staff or special agent, jobs at the NCAVC are highly competitive and tend to favor experienced professionals. For this reason, the pay ranges tend to be high relative to the government in general, but they vary greatly depending on the type of position and experience and education of the candidate. Click here for current job openings at the NCAVC.