SCEP and STEP Student Job Programs
SCEP is a great way to get experience in the field you are studying. Perhaps you always imagined working at the EPA, and you are studying Environmental Engineering. Before you commit to a lifelong career with this organization, you might want to get a better sense of how the agency functions. SCEP gives you that look around the inside. This program is designed for students who are enrolled or accepted for enrollment as a degree-seeking student in an accredited high school or technical or vocational school, 2-year or 4-year college or university, or graduate or professional school.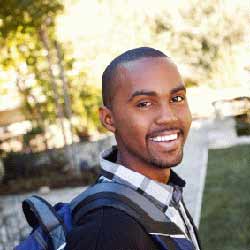 In addition, students must be at least 16 years old, and taking at least a half-time course load as determined by the academic institution. These positions are available across the country and pay varies widely, but the appointments are generally at the GS 2, 3, 4 or 5 level.
Student Temporary Employment Program (STEP)
The government has summer jobs, too. The STEP is used to hire most summer students. Under STEP, students must meet the basic qualifications described below.
Basic Eligibility Qualifications:
You must be a student. A student is an individual who is enrolled or accepted for enrollment in an accredited high school, college, university, or technical or vocational school.
Students must be in good academic standing with at least a GPA of "C" or its equivalent.
You must be a U.S. Citizen.
You must be age 16 at time of employment.
For information about current openings, consult the website of the agencies that are the most interesting to you, or search jobs on USAJobs.gov.