Work as an Apple Genius
Do you own any Apple products? People around the world rely on their iPhones, iPads, and MacBooks every day. What happens when these products have a hardware or software problem? An Apple Genius will come to the rescue.
Apple Geniuses work at Apple retail stores where they fix Apple products. These blue-shirted gurus are the best of the best. When someone spills coffee on their Macbook keyboard, drops their iPhone in the snow, or steps on their iPad, an Apple Genius can usually fix the hardware or software problem. These guest service oriented Apple specialists can turn a potential disaster into an Apple loyalty building experience.
Apple is a well-respected company with an outstanding reputation. Apple is worth approximately $700 billion dollars and has over 430 Apple retail stores worldwide. Every Apple store has a Genius Bar where Geniuses service and repair Apple products. When a product is brought in for service, Geniuses run diagnostic tests and isolate components to determine the problem. Then they can open up the product to repair it or run software updates for a quick fix.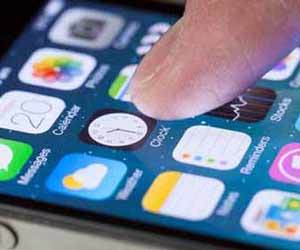 Approximately 70% of all services come from physical damage done by the owner. When clients come into a store and their Apple product is on the fritz, they want immediate attention and an instant fix. At most Apple stores, the Genius Bar has a waiting line of people who are in need of help. Geniuses must keep their cool at all times, even when customers get frustrated or angry, which happens frequently. In the world of Apple, it's all about the customer so customer service skills are absolutely mandatory.
It's no easy task to become an Apple Genius. Getting hired is a competitive process. Most people apply at an Apple store or on the Apple website. Then after several hiring events and interviews they may be chosen to attend Apple's Genius Training.
Apple's Genius Training develops tech savvy repairmen who are also customer service experts. To achieve this, all Geniuses must attend several weeks of rigorous training focusing on diagnostic services, component isolation, technical skill development, and customer service. They are given a Genius Training Student Workbook that educates them on these skills, but also promotes empathy and psychological training.
During training, Geniuses will earn various Apple certifications. They must rectify each year to remain current. These certifications are only available through Apple and they are designed so that Geniuses can help customers with any problem they encounter.
Most people are happy to work for Apple. It's nice to join a staff of helpful, knowledgeable, friendly people who are well-trained, approachable, and keen to help. Many Geniuses start their career as Apple Specialists. Specialists are essentially iPhone and iPad technicians. Geniuses focus more on MacBooks and iMacs.
Once fully qualified to sit at the Genius Bar, Geniuses are always busy fixing, servicing, and repairing. They also make recommendations, build brand loyalty, test drive products, develop relationships, and sell products. In a way, a Genius job is like a glorified retail job with a tech savvy twist.
People truly value an Apple Genius who can fix their technology problems. From crashed hard drives to busted iPhones, Geniuses know their way around Apple's hardware and software. Aspiring Geniuses can find work at Apple Stores around the world. Geniuses are entitled to benefits if they work full time, although most Geniuses are employed part time. On average, Geniuses make about $20 per hour or $40,000 per year.
Are you ready to be a Genius? How would you like to have "Genius" on your resume? Maybe you should pursue a career as an Apple Genius.
Quick Facts About Apple Geniuses
Job Title: Apple Genius
Office: Apple Store
Description: Service and repair Apple products
Certifications/Education: Completion of Apple Genius Training and Certifications
Necessary Skills: Approachability, Tech Savvy, Apple Loyal, Customer Service
Potential Employers: Apple Stores
Pay: $20 per hour or $40,000 per year
Helpful Apple Genius Employment Links: