Bereavement Coordinator Careers
Grieving is a natural process that affects us mentally, physically, socially, and emotionally. It's the typical reaction to a terrible tragedy like the death of a loved one. The grieving process is a challenging time for all parties involved. During this time of bereavement, it's time to contact a bereavement coordinator.
A bereavement coordinator helps to ease the grieving process for families and friends who have lost a terminally ill or tragically killed loved one. It's their job to organize the necessary services and provide information for the grieving parties in a timely fashion. They coordinate with everybody who is involved – family, friends, volunteers, medical teams, chaplains, and other parties – to assess the situation and prepare for the future.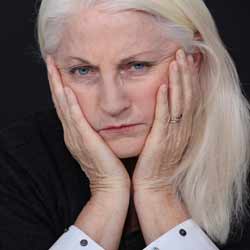 When someone passes on, the bereavement coordinator works with the people who are dealing with illness, loss, death, and grief. It's a physical, emotional, and spiritual battle that results in a fragile mind state. When people feel this way, it's difficult for them to know what to do. A bereavement coordinator helps to point them in the right direction. The job may start while a person is on their deathbed or it maybe begin once someone dies. This job requires a delicate balance and a special touch.
Bereavement coordinators work hard to maintain a network of services that can help grievers find peace. They help people to schedule appointments, arrange funerals, set up memorial services, contact loved ones, recommend counseling services, complete appropriate paperwork, and work toward acceptance. Dealing with sad tragedies is an uphill struggle, but a bereavement coordinator is always there to help.
The majority of people suffering from a tragic loss need the support of a professional counselor. Bereavement coordinators help to organize counseling, group therapy, and support groups for everyone affected by the loss. If they also provide counseling, they must be licensed. Bereavement coordinators help people do all of these things and so much more. They are a guiding light in a time of need.
To become a bereavement coordinator, you must be a caring, compassionate person who genuinely enjoys helping people. You need to be outgoing, personable, and understanding because you are the go-between for nurses, counselors, chaplains, social workers, volunteers, doctors, funeral directors, dietitians, family members, friends, and survivors. It's the bereavement coordinator's job to communicate between all of these parties to help organize, arrange, and explain the untimely situation.
Most bereavement coordinators have a bachelors or masters degree in social work, counseling, or divinity. They usually need to have a background in grieving and/or bereavement services. Many are knowledgable about thanatology – the study of death and its effects. The Association for Death Education and Counseling offers a Certificate in Thanatology for bereavement coordinators. This certification helps to hone their skills for the job and makes them more employable.
If you feel that you can help guide people on the right path following a life changing loss, you should consider becoming a bereavement coordinator. There are job opportunities for bereavement coordinators at hospice, nursing homes, hospitals, counseling centers, home health care, and in other settings. Anywhere that works with terminally ill patients and death needs a compassionate bereavement coordinator on staff.
A qualified, caring bereavement coordinator can make between $43,000 and $68,000 per year. Pay will depend on experience, education, location, employer, and other factors.
Do you have what it takes to help others in their time of need? Why not find a job as a bereavement coordinator? It's a rewarding job where people need your knowledge and expertise to get through a tough time.
Quick Facts About Bereavement Coordinator Careers
Job Title: Bereavement Coordinator
Office: Hospital settings
Description: Help grieving parties find peace and stay organized after a loss
Certifications/Education: ADEC Certificate of Thanatology
Necessary Skills: Caring, Compassionate, Personable
Potential Employers: Hospitals, Nursing Homes, Counseling Centers
Pay: $43,000 and $68,000 per year
Helpful Bereavement Coordinator Employment Links: