Auto Detailer Employment
The average American spends 101 minutes per day driving their car. That's 37,935 hours of your life in your car! Yet, people don't have enough time to take care of their vehicles. That's why they call an auto detailer.
Auto detailers clean cars, trucks, RVs, motorcycles, ATVs, and boats. It's their job to enhance a car's appearance with meticulous cleaning strategies. When an owner wants their car to look its best, they are happy to pay $100 to $500 for an auto detailer to do the job right.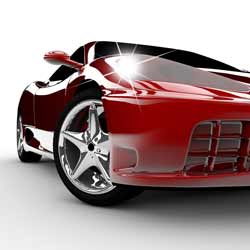 Did you know that the car wash and detailing industry is a $5 to $9 billion industry – and it's growing? According to IBIS World, the detailing industry employs over 200,000 people at over 61,000 businesses. Auto detailing is big business.
There are no secrets tricks to detailing a vehicle. It requires hard work, attention to detail, and time. If you can restore a car to show quality, you can be an auto detailer. Let's take a look at a day in the life of an auto detailer.
Auto detailers work solo or in teams. Every detail begins with a thorough cleaning of the exterior and interior. Then it's time to focus on the details.
To start, auto detailers mix cleaning solutions, wash cars, eliminate spots, use touch-up paints, remove surface contaminants, apply auto wax, wipe and buff exteriors, wash windows and mirrors, clean tires and rims, remove excess grease, and dry the exterior.
Next, they vacuum the interior, clean out the cracks and crevices, shampoo floor mats, upholstery, and carpets, apply dye to vinyl, recondition leather, revitalize surfaces, remove stains, wipe down glove boxes and cup holders, and spray the car with a aromatic deodorizer.
Every vehicle needs different treatments, but the goal is always the same – to clean every component of the vehicle inside and out. The majority of the work is done by hand, but auto detailers also use some job specific tools like vacuums, buffing machines, special purpose cleaners, or pressure hoses.
It takes practice to learn the trade. Eventually you'll learn simple tips like using static electricity to pick up pet hair or drying glass in two directions. With a bit of focus and dedication, you can become an expert auto detailer with a loyal clientele.
To become an auto detailer, you need a high school diploma, must be 18 years old, and need a valid driver's license. You may have to take a drug test and pass a background check to land a job because you will be in and out of people's cars during the workday.
Most auto detailing employers offer on-the-job training. Alternatively, the International Detailing Association offers auto detailing certifications. These online certifications teach you about equipment, interiors, exteriors, tires/wheels, washing, terminology, safety, and other topics.
Auto detailer jobs are typically entry-level positions at detailing companies, car dealerships, car rental agencies, car washes, or mechanic shops. As an auto detailer, you can expect to earn $9 to $12 per hour or $17,000 to $35,000 per year – with potential for tips.
People take pride in their vehicles, which means there is a constant demand for trustworthy, affordable, detail-oriented auto detailers. It's an ideal niche to start your own business because the start-up costs are low and the demand is high.
Auto detailing has huge potential and endless opportunities. Are you ready to become an auto detailer?
Quick Facts About Auto Detailer Employment
Job Title: Auto Detailer aka Car Detailer aka Vehicle Detailer aka Detailer
Office: Cars and Vehicles
Description: Detailing vehicles
Certifications/Education: None Required
Necessary Skills: Attention to detail, Trustworthy
Potential Employers: Detailing Company, Self Employed, Car Dealerships, Car Washes, Rental Companies
Pay: $9 to $12 per hour
Helpful Auto Detailer Employment Links: