Corporate English Instruction Jobs in Hungary
Though the three most common forms of teaching have been outlined above, there is another approach worth mentioning. In-company teaching is language instruction that companies provide for their employees. Classes are usually set up "in office," either before or after work. In most cases, companies contract out to private schools who, in turn, provide the teachers. Or companies actually hire individual instructors independently.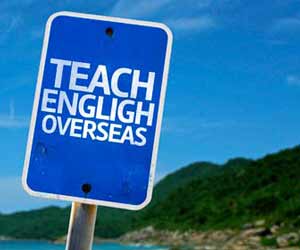 In-company work can be financially rewarding and grueling at the same time. Not only do you have to adhere to the inflexibility of the company's business hours, you will likely have to contend with students of varying levels in the same class. While some companies may provide a curriculum, most ask teachers to design their own topics. Though the nature of the company's business may suggest appropriate teaching strategies, we recommend that only experienced and certified teachers pursue in-company teaching jobs.
With independent in-company teaching, the wages or salary you can command will depend upon your ability to negotiate with your prospective employer. If you know what a company would have to pay to contract with a private school, you can use that as a starting point. This doesn't necessarily mean that you should demand to be paid the same amount. Obviously, it would be difficult for you to provide the same services and resources that a well-established school could. Nevertheless, you should use whatever guidelines are available to you. Knowing the general wage ranges for different types of teaching positions should help you decide what is fair to both you and your prospective employer. Before you try to negotiate your pay, you should find out what the company expects of you. For example, if they expect you to be available at odd times during the day, this may detract from your ability to get other teaching jobs. Just make sure that your rate of pay reflects the demands of the job.