Permits and Visas in Hungary
In Hungary, the rules that control the granting of work permits and residency status are stricter and more of an inconvenience.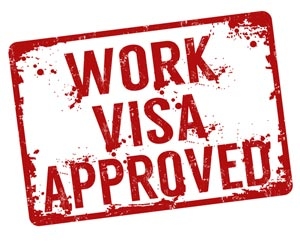 "Working" visa applications must be submitted to a Hungarian embassy or consulate outside the country in the applicant's native country or place of residence abroad. In order to apply for a visa, the applicant must possess a labor permit. The employer must apply for the labor permit, which is issued by the Labor Office in Hungary. Labor permit applications must be accompanied by the applicant's degree or certification, which attests to the applicant's qualifications for the job, and a health certificate. (Certain teaching jobs at institutes of higher education are exempted from the labor permit requirements.)
Requiring a labor permit enables the Hungarian authorities to make sure that there are no unemployed Hungarians who are qualified for the same position. The health certificate requirement assures that foreigners cannot take undue advantage of Hungary's public health benefits.
If someone who has already entered Hungary wishes to obtain a work visa, they must first apply for a labor permit inside the country, and then leave Hungary to pick up their work visa. It's often possible to get this taken care of in Vienna (only a three-hour train ride from Budapest).
Despite the hassle of obtaining working visas and labor permits, many teachers of English obtain all the necessary papers with relative ease, sometimes with assistance from their employers. Even with the government's strict attention to their own visa and work permit laws, Hungary remains a great place for North Americans to pursue employment, especially in the English-teaching field.
Hungarian embassies and consulates
UNITED STATES

Embassy of the Republic of Hungary
3910 Shoemaker Street NW
Washington, DC 20008
Phone: (202) 362-6730

Consulate General of the Republic of Hungary
223 E 52nd Street
New York, NY 10022
Phone: (212) 752-0661

Consulate General of the Republic of Hungary
11766 Wilshire, Suite 410
Los Angeles, CA 90025
Phone: (310) 473-9344

CANADA

Embassy of the Republic of Hungary
299 Beverly Street
Ottawa, ON K2P 0V9
Canada
Phone: (613) 230-2717

Consulate General of the Republic of Hungary
1200 McGill College Avenue, Suite 2030
Montreal, PQ H3B 4G7
Canada
Phone: (514) 393-1555

Consulate General of the Republic of Hungary
102 Bloor Street West SW, Suite 1005
Toronto, ON M5S 1M8
Canada
Phone: (416) 923-3596