Four Common Questions About Teaching English in Europe
Q: Will I be able to find a job?
A: When you arrive in Eastern Europe, you will discover that many people are interested in learning to speak English.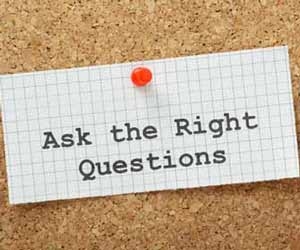 Young people, especially, understand the need to learn English in order to compete in a rapidly evolving job market. Business people of all ages are concerned about their place in the evolving marketplace. Everyone seems to realize that English is the language of international business and diplomacy. Private English-language schools have been widely established, and they need teachers. You can find these schools by searching on the JobCenter database.
Q: What if I've never taught before?
A: Ask yourself these questions: Can I speak English correctly? Am I genuinely interested in teaching in Eastern Europe? If you answered "yes" to both questions, you are qualified to teach English in these countries. A sturdy command of spoken and written English combined with a willingness to teach are your greatest assets. Although you don't need a degree in English or a teaching certificate, formal qualifications always come in handy. With them, you will have an advantage over the competition. If you are lacking in the "papers" department but have demonstrable teaching experience, you will likely be a convincing and attractive job applicant. But it depends on whom you talk to. Some employers favor experience, while others stress the importance of a teaching certificate or a related college degree. As a general rule, the further you get from the more popular expat destinations – larger cities like Prague and Budapest – the less you will need to rely on teaching certificates and degrees. Find out more about what employers are looking for in English language teachers in the section "Hiring considerations."
Q: How can I teach in Hungary, Poland, Slovakia, or the Czech Republic if I don't speak Hungarian, Polish, Slovak, or Czech?
A: As a teacher in any of these countries, you likely will be focusing on conversational English.
Your students will have a fundamental grasp of spoken and written English so that your lack of foreign language skills will not impede your ability to teach effectively. You will be hired to teach solo when your employer has determined that your students have an appropriate level of English language facility. Or you will teach in tandem with a native speaker who handles the intricacies of grammar and translation when the going gets tough. Either way, you are bound to encounter occasionally difficult and perhaps embarrassing classroom situations. Inadvertent errors and assorted faux pas come with the territory. Accept the challenge of teaching: be patient with yourself and your students, innovate in tight spots, and learn to laugh a little when all else fails. However, if you're interested to learn to speak a bit of the native language, there are sections in each country site that cover native language schools.
Q: How do I get hired?
A: Most schools hire teachers locally. It is uncommon for all but the largest English language schools in Eastern Europe to recruit internationally, or even outside their area. This means, of course, that your best bet is to find a job once you arrive at your intended destination. Because it is reasonably inexpensive to travel to Eastern Europe and even less expensive once you arrive, the advantages you gain from presenting yourself in person far outweigh the convenience of attempting to find work in advance through the mail or over the telephone. If you can't bear the thought of winging it, you may be able to find a job through someone who has personal connections in Eastern Europe, a teacher recruitment organization, or even your college or church. Though not always the best approach, it is possible to find work in this way via letters and phone calls. Learn more about getting hired in the section "Teaching English" section.