Czech and Slovak Languages
Czech and Slovak are Slavic languages that are so closely related as to be mutually comprehensible. In fact, it's a matter of contention among linguists whether they are actually separate languages.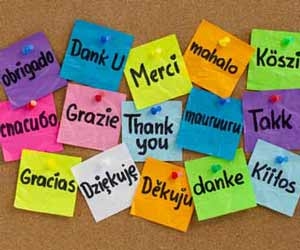 Many Czechs argue that Slovak is merely a Czech dialect, or at least a distant cousin tongue. Slovaks, on the other hand, naturally regard their language as more than simply a derivative of Czech. Regardless of the argument, the similarities will prove useful if you plan to travel to both countries.
Though linguistic ability generally must be complimented by other skills, fluency in either Czech or Slovak will put you in a good position to find a job. According to an American expatriate who came to Prague to find work as an architect,
"Knowing Czech is extremely valuable. You can do anything."
Gaining a useful level of proficiency in either language is no simple endeavor, however. There is a very high ratio of consonants to vowels, which makes pronunciation difficult. Grammar, too, is difficult to conquer. Unless you plan to spend a good deal of time studying, you can probably get by learning a few useful words and phrases. Expressing gratitude, giving directions, and offering greetings in the local tongue will earn you enough respect to get by in daily life.
Older people often speak German or Russian (though it is not recommended that you speak Russian in either the Czech or Slovak Republics), while the younger folks tend toward English. So if you can't twist a Slavic tongue, try a Germanic one.
Czech-Language Schools
For additional language schools that teach Czech and Slovak to foreigners, look in the Yellow Pages under "Jazykove skoly."
Anglictina Express
Vodickova 39
Prague 1 (passage Svetozor)
Czech Republic
Phone: (02) 415-2525

Berlitz
Na Porici 12
Prague
Czech Republic
Phone: (02) 487-2052

Berlitz
Kouritska 18
Prague
Czech Republic
Phone: (02) 324-473

Berlitz
Vlakova 12
Prague
Czech Republic
Phone: (02) 27 71 01

Language School of Prague
Narodni 20
Prague
Czech Republic
Phone: (02) 491-2229
For some examples of useful phrases, click below.