Permits and Visas in Poland
As in the other countries of Eastern Europe, Poland's work visa and residency permit rules are designed to protect the Polish work force from foreign competition, particularly during these times of high unemployment.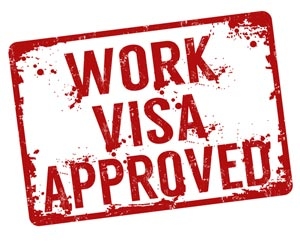 Because the Polish government has experienced many difficulties since 1989 – prime ministers have come and gone, scandals are common, and reviving the stagnant economy remains a Herculean task – don't count on the rules staying the same.
Americans don't need a visa to enter Poland, but they do require both a work permit and residency status for stays longer than ninety days. Because of the high rate of unemployment, foreigners who are looking for jobs often find it difficult to get work papers; however, not many Poles speak English, so prospective teachers are not perceived by the authorities as being in competition with many people in the Polish workforce. Expect the permit process to take as long as it does anywhere else in the region.
Though big business has made quick advances in the largest and most religious of the countries of Eastern, it is not as popular a destination among North American expats as the Czech Republic or Hungary. This is not to say that it isn't an interesting or appealing choice, it's just not as fashionable as Prague or Budapest.
UNITED STATES

Embassy of the Republic of Poland
2640 16th Street NW
Washington, DC 20009
Phone: (202) 234-3800

Consulate General of the Republic of Poland
12400 Wilshire Boulevard, Suite 555
Los Angeles, CA 90025
Phone: (310) 442-8500

Consulate General of the Republic of Poland
1540 N Lake Shore Drive
Chicago, IL 60610
Phone: (312) 337-8166

Consulate General of the Republic of Poland
233 Medicine Avenue
New York, NY 10016
Phone: (212) 889-8360

CANADA

Embassy of the Republic of Poland
433 Daly Street, Suite 2
Ottawa, ON K1N 6H3
Canada
Phone: (613) 789-0468