Hotels in the Czech Republic and Slovakia
Because of the ever-increasing popularity of tourism in the Czech Republic, and to a lesser degree Slovakia, inexpensive hotels can be hard to find.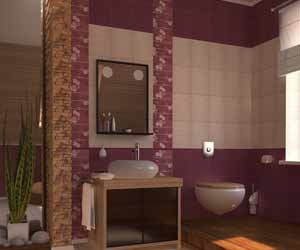 Whereas in Krakow, Poland, you might find a room for the equivalent of ten to twelve dollars, Prague's equivalent hotel accommodations will run five to six times that much. Though this may not seem like much relative to the price of accommodations in the West, it's a fair amount to spend given the remarkably low cost of living in these two countries. Unfortunately, there can be a serious shortage of hotel accommodations in Prague, Bratislava, and the other popular tourist destinations, especially during the summer months.
Finding an inexpensive hotel room, or any available hotel room for that matter, takes time. Plan ahead by making reservations well in advance whenever possible, especially in Prague. If you plan to find a room on your own, start early in the day. You can also book hotel rooms through a travel agency or booking service. Try any Cedok office, or any other booking service. In Prague, check around Na Prikope street (off of the green line Mustek Metro station) where most of these agencies are located. Because it might take you the better part of a day to find an appropriate room, any nominal fee you might pay will be worthwhile.
Locating a room through a travel agent or booking agency will take care of several potentially frustrating problems:
Most travel and booking agents are bilingual, employing either English or German as their second language.
The agency will possess a map to enable you to select an appropriate area of town.
Prague Hotels

Hotel Opera
Tesnov 13
Prague 1
Czech Republic
Phone: (02) 31 56 09 or (02) 31 57 94

Pension Unitas
Bartolomejska 9 (near Narodni trida metro station)
Prague
Czech Republic
Phone: (02) 32 77 00 or (02) 32 77 09

Hotel Balkan
Svornosti 28
(near Andel metro station)
Prague
Czech Republic
Phone: (02) 54 07 77

Hotel Garni
Zaviskova 30
Prague
Czech Republic
Phone: (02) 692-5668

Pension Krokodyl
Belehradska 26
Prague
Czech Republic
Phone: (02) 691-1061

Hotel MIRA
Vlastislavova 7
Prague 4
Czech Republic

Garden Pension
Kratka 39
Prague 10 100 00 (Strasnice)
Czech Republic
Phone/fax: (02) 77 33 84

Bratislava Hotels

American House
Kremnicka 7
Bratislava
Slovakia
Phone: (07) 83 88 90

Hotel Gracia
Razusovo nabrezie
Bratislava
Slovakia
Phone: (07) 33 21 32
Fax: (07) 33 21 31

Clubhotel
Odjojarov 3
Bratislava
Slovakia
Phone: (07) 25 63 69

Hotel Krym
Safarikovo namestie 7
Bratislava
Slovakia
Phone: (07) 32 54 71