Getting Hired to Teach English in Eastern Europe
Most schools hire teachers locally. It is uncommon for all but the largest English language schools in Eastern Europe to recruit internationally, or even outside their area.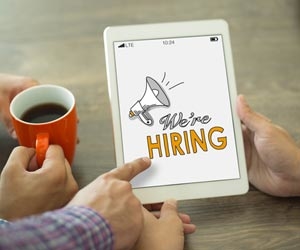 This means, of course, that your best bet is to find a job once you arrive at your intended destination. Because it is reasonably inexpensive to travel to Eastern Europe and even less expensive once you arrive, the advantage you gain from presenting yourself in person far outweighs the convenience of attempting to find work in advance through the mail or over the telephone. Moreover, it is in your best interest to feel as comfortable and at home as possible in your chosen destination. Living large in Prague may sound intriguing when your friend describes her experience there, but you may find that you are better suited to a smaller, less touristy village once you arrive. If you arrange employment before you go, you may find that you end up spending time and money extricating yourself from a sticky, and potentially time-consuming, situation.
Said one school director in Poland about the need for teachers:
"I am looking for people who are talented and committed, and I'm not as concerned about whether or not they're certified. It's getting to the point where I am having to consider advertising or even recruiting teachers in the States because I can't meet the demand here [in Krakow]. But that would be both expensive and a hassle. I hope it doesn't come to that."
If you can't bear the thought of winging it, you may be able to find a job through someone who has personal connections in Eastern Europe, a teacher recruitment organization, or even your college or church. Though not always the best approach, it is possible to find work in this way via letters and phone calls. You will need to prepare a small portfolio of personal information, including a cover letter, a resume, copies of any relevant diplomas or teaching certificates, and perhaps a picture of yourself. After you collect this information, select a specific location, or at least a geographic area, and write to a few schools there. Aside from documenting your qualifications, be sure to give some indication of why you are interested in a particular area.
The more you demonstrate familiarity with the region, the more convincing you will be. Most employers in Eastern Europe are tired of English teachers who turn out to be more interested in chugging the local brew than teaching the local kids.
If you have some money set aside – say, US$500 or more beyond the price of your airplane ticket – and you are willing to just set your sights and go, you are almost assured of finding a teaching position. Of course, it would be wise to do some research and follow the advice in this site. The length of your job search will depend primarily on your destination and your timing. Other factors that are important to consider include:
Qualifications. Teaching certificates, related degrees, and experience all will be considered by your prospective employer.
Demand. Depending upon the population and economic strength of your chosen area, demand for teachers will fluctuate throughout the year. Cities are a better bet based on sheer scale, but the competition is greater, too. Because of the difficulties inherent in moving and adapting to a foreign land, teachers tend to come and go throughout the school year. It is not uncommon for a teacher to resign on short notice. This forces employers to find replacements at odd times during the school term.
Requirements. The rules and regulations of immigration in the countries of Eastern Europe are constantly changing. Laws may not actually exist at any given time, so it is up to the local immigration official or interior office to decide whether or not to stamp your passport. Of course, many expats work "black," which means that they don't apply for a work permit and work under the table. Depending upon your intended length of stay and your destination, this may be a reasonable alternative to jumping through all the bureaucratic hoops when you apply for your residence status and work permit. In recent years, however, there has been an increase in "spot" checks targeted specifically at undocumented workers. Working "black" is risky and can lead to deportation if you're caught.
Personality. Your ability to market your strengths and downplay your weaknesses will be crucial to succeeding in your job search. If you seem personable and cheerful, you stand a much better chance of finding work.