Eastern Europe ESL Jobs: Interviews with Employers
An American man who established his own English-language school in Poland and the British manager of the Budapest branch of a large, international English school in Hungary contributed some of their thoughts on the process of getting hired as a teacher and on the demands involved in teaching English in Eastern Europe.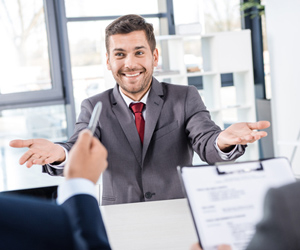 An American in Poland
Q: What do you look for in an English teacher?
A: In our case we don't necessarily look for someone with credentials, as we offer teacher training here on our premises. We want people who get enjoyment from working to help others, who are gregarious, and who have it together. Teaching is a challenge, especially when you take into consideration your surroundings here. It's not home, it's not like living in the States.
Q: What problems do new teachers face?
A: That's a tough question because everyone is different, of course. All newcomers to the area face a difficult housing situation. Though this is not directly related to teaching, it certainly affects how settled a person feels. Accommodations are available, but usually it takes connections to find an apartment or a room. And you don't just waltz in here and pick up connections immediately. You have to get to know people. Beyond that, teaching is very demanding, and not everybody who packs their rucksack in the United States and comes over here is aware of that. If you think you can just show up and improvise in front of an entire class, you're either exceptional or high on yourself. It takes work. I didn't just come here, teach English for a while, and then start a school. I worked my ass off, and I still am – every day.
A Briton in Budapest
Q: What do you look for in a teacher?
A: Because of our reputation and our size, we only hire teachers who have RSA or TEFL certificates and the like. That's not to say that every school here in Budapest has requirements as demanding as ours… We simply want people who are willing to make the commitment, and having a teaching certificate demonstrates that they are just that…
Of course, we want to hire personable and effective teachers who will be good with the students and good for the school.
Q: Are the prospects still good here in Hungary for teachers?
A: Well, Hungary is getting into its second phase of English-language education and there isn't the demand that there used to be. And there are more Hungarians who are actually qualified to teach English than in the other countries around here. But this is not to say there isn't still a demand for teachers. There definitely is. It's just getting harder to find work, especially if you don't have experience or teaching credentials . . . . The farther you get outside of Budapest, the better chance you have of finding a teaching job that doesn't demand qualifications.