Jobs with EOG Resources
EOG Resources is a large independent oil and natural gas company. EOG was formed in 1999, and was formerly part of the Enron Group. That year, the company (Enron Oil & Gas) changed its name and stepped out on its own.
Working at EOG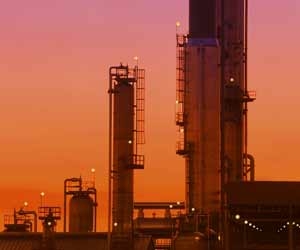 People who are employed by EOG Resources receive competitive base pay, along with stock options and the opportunity to earn an annual bonus. Employees may also receive recognition and project awards. Along with financial rewards, employees can participate in the following:
Dental Insurance
Education Assistance / Tuition Reimbursement
Employee Assistance Plan
Employee Referral Program
Health Club / Fitness Center Subsidy
Healthcare and Dependent Daycare Spending Accounts
Life Insurance
Long-Term Disability Insurance
Matching Charitable Gifts Program
Medical Plan
Retirement Savings Plan (401k)
Short-term Disability/Paid Sick Leave
Vacation Time/Personal Days
Vision Insurance
EOG offers employees a compressed work week in most of its work locations. Flexible scheduling helps employees to juggle their work and personal responsibilities more effectively. A company casual dress policy means employees are comfortable while on the job.
Types of Jobs Available at EOG Resources
Here are some examples of job titles EOG Resource may be looking to fill:
Accounts Payable Associate
Audit Specialist
Division Administrative Assistant
Land Advisor
Production Assistant
Senior Engineering Associate
Internships
The company offers internship opportunities to students enrolled in engineering and geoscience programs. EOG recruits on campus for internship positions, and there is the potential for an intern to be hired for a full-time opportunity with the company at the end of their work term. To find out more about internships with EOG Resources, visit the College Recruiting page on the company web site.
How to Apply for a Job
The company posts all available job openings on its website. Job seekers can fill out a profile and upload a resume. When they find a job they would like to be considered for, they simply access their profile to submit their resume.