Refinery Control Operator
General Job Description
Refinery Control Panel Operator is an essential refinery job whose function is to control petroleum-refining operations. The operator must determine when to change equipment controls through analysis of specifications, schedules, logs and test results. When these changes have been determined, the refinery control panel operator is responsible for starting pumps and opening valves to regulate the flow of product, or communicating with other workers the changes concerning pump operation, opening and closing valves or checking temperatures. The refinery control panel operator is also responsible for recording, compiling, reporting and documenting operating data, while maintaining and repairing equipment, inspecting pipelines, and monitoring process indicators, instruments, gauges and meters to detect and report any possible problems. When big problems arise, it is the refinery control panel operator's job to coordinate shutdowns and performing tests in order to check quality and grade of product. When the product has been approved, it is the refinery control panel operator's task to prepare calculations for receipts and deliveries as well as clamping down the seals around valves to secure tanks.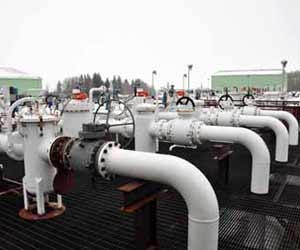 Educational and Skill Requirements
It is crucial for a refinery control panel operator to understand operation monitoring, troubleshooting, critical thinking, and equipment maintenance. It is equally important for a candidate to possess time management skills. The operator must also possess mechanical and chemistry knowledge. It is essential that the operator understand mathematical theories and applications including basic arithmetic, algebra, geometry, calculus and statistics. Mechanical aptitude is also essential because this position will be dealing with highly technical equipment. Like a good percentage of the petroleum industry, knowledge in chemistry provides a solid background for this position, as does knowledge of physics, engineering and good language skills.
Operation monitoring includes monitoring indicators to ensure that the machine is operating properly. The refinery control panel operator must be able to control equipment operation and systems, and must possess the aptitude to understand and know when to apply changes to the controls. This includes the ability to inspect the product to ensure that the controls are set to optimize production. When a problem does arise, it is the refinery control panel operator's job to troubleshoot the problem and find its source. This requires that the candidate possesses knowledge and application of the scientific process to solve these problems.
This position requires a high school diploma and some vocational or job-related experience. While an associate's or bachelor's degree is not necessary, higher learning can contribute to more success at this position.
Position Facts
Industry statistics show that approximately 40,000 people are employed as refinery control panel operators. Like most positions, pay rate hinges on experience and ranges from $22.00 per hour for less than a year of experience to $31.00 per hour for 20 plus year's experience. The median wage for this position, regardless of experience, is approximately $27.00 per hour or $56,000 per year.