Pipeliner Job
One entry-level job found with most pipeline operations is called Pipeliner.
Pipeliners generally perform maintenance on and repair: pipelines, pumping stations that are located every 20 to 100 miles along the pipeline, and oil tank farms.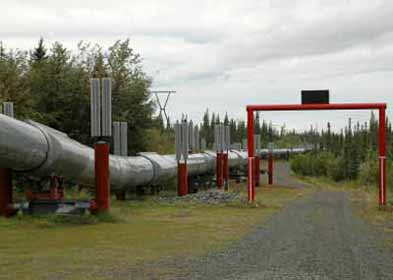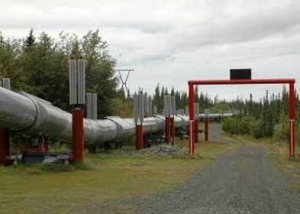 They perform a combination of duties as a member of a large group of employees:
Removal of rust and other undesirable substances from gauges, meters and valves using sand blasting equipment.
Pouring or painting anti-corrosion material over pipe.
Wrapping pipe with material designed to prevent corrosion and leakage.
Drives and operates a variety of heavy equipment like backhoes, bulldozers, and side booms ditch digging,
Laying pipe.
Backfilling ditches.
Positions materials, pipes, fittings, and pumping equipment for carpenters, mechanics, and welders.
Installation of screw-pipe and manifold connections, using wrenches and pipe tongs.
Cleaning of storage tanks.
Dismantling of and restoration of fences, gates, and water lines, that inhibit pipeline work, using heavy equipment and manual tools.
Clearing of trees and brush with manual tools and heavy equipment.
Ditch digging and other manual labor tasks.
Sometimes, the employer may also use Pipeliners to walk the pipeline in order to find leaks or operate pumping equipment.
To do this job you need to be physically fit, conscientious, able to work in teams, and handle long hours. Pay ranges from $13.00 to $20.00 per hour but varies with experience and scope of abilities.