Oil Sands Jobs
Oil Sands employers in Alberta, most of which operate 24/7, 365 days of the year, continually post oil sands job openings on their websites. They range from highly specialized engineering and technical jobs to laborer positions.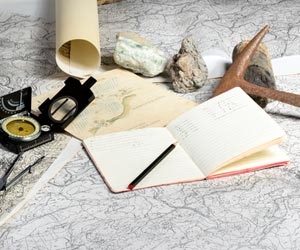 Types of Jobs
Welder
Building Safety Code Officer
Contract Administrator/Buyer
Engineering Applications Specialist
Environmental Engineer
Geologist
Health Surveillance Nurse
Heavy Equipment Technician (Heavy Duty Mechanic)
Instrumentation Technician
Instrumentation Technologist/Engineer
Mechanical Engineer
Mineral Processing/Mining Engineer
Operations Engineer
Petroleum Engineers
Pipefitter
Process Control / Instrumentation Engineer
Process Operator
Quality Assurance/Quality Control Inspector
Reservoir Engineer
Senior Mining Engineer
Shutdown Planner
Steel Fabricator
Computer System Analyst
How to Get Hired
As is the case in most countries there is a stated preference to hire 'natives' over foreigners. Since the oil sands are located in Canada it's only natural that they fill many jobs. However, oil sands projects have created over 100,000 jobs and industry analysts think the industry will ultimately be responsible for more than 900,000 workers (direct and indirect). There just aren't enough Canadians to fill all of the jobs in Alberta. Consequently, companies have recruited outside of Canada to fill certain specialized jobs in engineering and geosciences. It is harder for non-Alberta residents and non-Canadians to land laborer and heavy equipment / machinery positions because workers are more readily available.
The number one place to start your oil sands job search is with the companies operating in Alberta. Some of the major employers are:
What if you're not Canadian?
How do you go about getting a job in Alberta, Canada if you're not Canadian? First you'll need to get a job offer and then you'll probably need to get a work permit. It's hard to get the latter without the former!
There are many good online resources for learning about temporary work permits and immigration to Canada. Try:
For specific information on Work Permits for non-Canadians, read the Guide (pdf) found at:
Americans can contact a Canadian Consulate General's Office in the United States to get help with visa and immigration matters.
Finally, for many jobs you must have specialized training, education, or certifications in order to get hired. All the information you need on this topic is available on the Government of Alberta website at: www.tradesecrets.org.
Oil Sands Information
Get to know the Athabasca oil sands industry before you start applying. Having a solid understanding of the area's history and importance is helpful! We put together several overview pages you shouldn't miss:
Where do many of the workers in this region live? Check out the next page!