Oil & Gas Industry Resources
There are a number of great websites that will help you learn more about the oil and gas industry and oil jobs. The links are divided into categories to help you zero in on what interests you the most. It will benefit you greatly to have as much knowledge as possible before heading into job interviews, deciding on training options, or even deciding where to apply.
General Information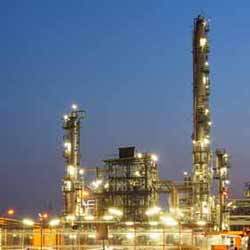 https://www.OilJobFinder.com provides the most thorough resources for oil and gas industry jobs including detailed company profiles, job postings and lots of helpful tips for getting a job in the oil and gas industry.
Energy Administration Information
www.eia.doe.gov
U.S. Department of Energy
www.energy.gov
Petroleum Marketers Association of America
www.pmaa.org
Alaska Oil and Gas Conservation Commission
https://doa.alaska.gov/ogc/
Division of Oil, Gas, and Geothermal Resources
(Department of Conservation)
www.consrv.ca.gov/dog
Trade Associations
American Petroleum Institute
www.api.org
Society of Petroleum Engineers
www.spe.org
Association of Energy Service Companies
www.aesc.net
Western States Petroleum Association
www.wspa.org
Alaska Oil and Gas Association
www.aoga.org
Independent Petroleum Association of New Mexico
www.ipanm.org
Petroleum Society – Canadian Institute of Mining, Metallurgy, and Petroleum
www.petsoc.org
American Gas Association
www.aga.org
American Association of Petroleum Geologists
www.aapg.org
Association of Oil Pipelines (AOPL)
www.aopl.org
Pipe Line Contractors Association of Canada
www.pipeline.ca
Also, see their Pipeline 101 website at www.pipeline101.com.