Fort McMurray Jobs (Alberta, Canada)
The largest city in 'Athabascan oil sands country' is Fort McMurray, which is in the Regional Municipality of Wood Buffalo. With the petroleum industry as prominent as it is locally, it should come as no surprise that the city's slogan is "We have the Energy!"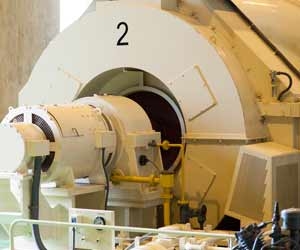 Here are some quick facts about Fort McMurray from Fort McMurray Tourism Office:
Location:  270 miles northeast of Edmonton, Canada on Highway 63 
Population: 72,000 in Fort McMurray (116,000 entire Municipality)
Average Temperature: January -3.6 F (-19.8 C), July 62 F (16.6 C)
Annual Rainfall: 13.17 inches (334.5 mm)
Annual Snowfall: 67.7 inches (172.0 cm)
Sunlight: From 17.8 hours in the summer to 6.8 hours in the winter.
Time Zone: Mountain Standard Time
Elevation: 830 to 1,210 feet (250-370 m)
Leading Industries: Oil sands, natural gas and pipeline sectors, forestry, tourism, retail
Quite a Sight: The Northern Lights. Great views from Fort McMurray.
Newspaper: Fort McMurray Today
This region extends from north central Alberta to Saskatchewan and the Northwest Territories. The total area of the Regional Municipality of Wood Buffalo (42,535 miles; 68,454 kilometers) ranks is one of the largest municipal areas in North America.
Fort McMurray is located amongst boreal forest at the confluence of four rivers. It is the largest city in the Municipality, and offers a great many recreational — and employment — opportunities. Outdoorsy types love the fishing and hiking and often get a glimpse of the Northern Lights or Aurora Borealis. As the city is growing in leaps and bounds with the increased oil business, there are more and more nightlife and social activities as well.
There are ten additional communities in the Regional Municipality of Wood Buffalo: Anzac, Draper, Fort Chipewyan, Fort Fitzgerald, Fort MacKay, Gregoire Lake Estates, Janvier, Mariana Lakes and Saprae Creek Estates. Some of these communities are hard to reach in winter when temperatures plummet and snow is everywhere. Fort Chipewyan is Alberta's oldest settled community and one of those that is hard to access in winter.
The Fort McMurray Airport is a full-service facility with a modern air terminal, a paved 7,500 foot runway, aviation fuels, and ground transportation. The Airport is serviced by several regional air carriers with scheduled service to Edmonton, Calgary, Vancouver, Yellowknife, Fort Smith, Fort Chipewyan and other locales.
Check the airport website for more information: https://www.flyfortmac.ca/.