Schlumberger Jobs and Internships
Schlumberger is an oilfield services provider. The company has been in business for over 80 years. The company founder, Conrad Schlumberger, pioneered the concept of using electrical measurements to conduct geophysical surveys.
The company offers technology services and solutions to customers in the oil and gas industry, including formation evaluation, reservoir studies and project management. Working with Schlumberger, customers convert data into useful information. Using information in this way means that the customer can make choices that improve productivity and increase efficiency.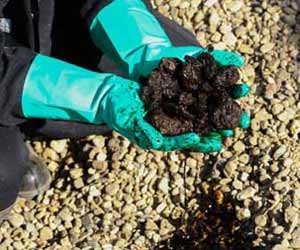 Schlumberger is currently operating in approximately 80 countries and employs more than 110,000 people. The company is committed to its Research and Development efforts.
Internships at Schlumberger
Students who have completed at least two years of undergraduate studies in science, engineering, geology or geophysics may apply for one of the field internships offered by Schlumberger. Candidates who don't mind working long hours and getting their hands dirty have the opportunity to find out whether a field specialist or field engineer position would be right for them.
Other internship opportunities are available at the company's Research, Engineering, Manufacturing and Sustaining (REMS) centers. The internship period runs for between three and six months. During this time, the intern works with Schlumberger staff on industry challenges. Students who are entering their senior year of undergraduate study or who are enrolled in a Master's or Ph.D. program in applied science, manufacturing, supply chain or engineering programs are eligible to apply. Office-based internships for students taking telecommunications, engineering, computer science, geology or geophysics are also available.
Students can apply for internships with the company by visiting the Internship page on the company web site. They will need to create an online account before submitting their application.
Jobs at Schlumberger
The company also hires experienced professionals for the positions in the following job categories:
Drilling
Engineering, Manufacturing and Supply Chain
Flow Assurance
GeoScience
Reservoir
Water Services
How to Apply for a Job
The company lists all open positions on the Careers page of its website. Job candidates must create an online account before applying for a position with the company.
Schlumberger Employer Information