Jobs with Valero Energy
Valero Energy is a San Antonio-based company that is the largest independent refiner operating in North America. This Fortune 500 company employs 10,500 people. It has been named to the No. 1 spot on Fortune's list of the Best Big Companies to work for.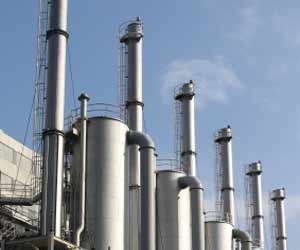 The company operates 16 refineries in different locations, such as the Caribbean, Canada, and California. Valero's production capacity is approximately three million barrels per day. This company produces diesel fuel, gasoline, asphalt, jet fuel, and lubricants.
Working at Valero Energy
Valero Energy is committed to excellence when looking for workers. The company considers its people to be its greatest asset. Along with an atmosphere that fosters teamwork, respect, and opportunities for advancement, Valero offer its employees a flexible benefit plan and educational assistance to workers who want to pursue studies for personal or professional development.
Each employee is offered training when they join the company. Valero Energy has a staff of dedicated trainers who ensure that all workers are well versed in company policies and procedures. Once the employee has finished his or her training, they can take advantage of the open-door policy that managers are encouraged to adopt to discuss any questions or concerns they may have. The company uses team-building exercises to establish and maintain a positive work environment.
Types of Jobs Available
Valero hires people for the following types of positions:
Professionals
Corner Store Careers
Internships
Specific job titles that may be available at Valero Energy include:
Boiler Operator
Commodities Assistant
Information Services Intern
Maintenance Technician
Plant Accountant
Plant Engineer
Shipping and Receiving Operator
Store Manager in Training
Wholesale Customer Service Rep
How to Apply for a Job at Valero
All current employment opportunities are listed on the Careers page of the Valero Energy website. The first step for a prospective employee is to create a profile and upload their resume. Then they can search for open positions. Once they find a job they would like to apply for, they submit the information from their profile directly to the employer for consideration.
Valero Employer Information