List Your Car For Rent On Getaround
Car ownership can be a hassle. Between fuel, insurance, loan payments, and depreciation, it's costly to own a vehicle. And let's be honest, how often do you really use your car? If you're like most people, your car sits idle for the majority of the time and it never earns you a dime. Until now.
Getaround is a peer-to-peer carsharing marketplace where you can rent your car to a stranger and get paid. That's right, Getaround allows car owners to offer on-demand car rentals to pre-screened renters. It's the easiest way to make a bit of extra income with your vehicle when you aren't using it.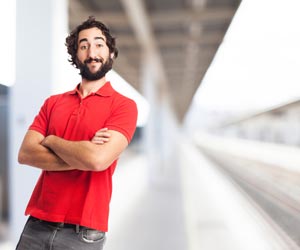 Getaround uses a simple shared economy business model where everyone benefits. Car owners make money by renting their car. Renters get easy and affordable access to a wide selection of cool vehicles. Plus, carsharing helps to save the planet, build a community, and save money. As they say, (car) sharing is caring.
Sam Zaid, Jessica Scorpio, and Elliot Kroo founded Getaround in 2009. The company launched in 2011 and is now based in San Francisco, California. Getaround has revenues in the tens of millions of dollars and continues to grow as more and more car owners add their cars to the Getaround network. As their slogan says, Getaround is "Empowering People To Carshare Everywhere." And it's working.
Let's take a quick look at how Getaround works. Car owners create a profile on the Getaround website. They set their hourly, daily, and weekly rates for the use of their vehicle. They choose when the car is available and who they want to rent it to. Next a renter selects the vehicle they want to rent. They can choose up to five vehicles at a time. The first owner to accept their request gets to rent their car.
Getaround eliminates the hassle of face-to-face meetings between renters and buyers with Getaround Connect. This high tech security system uses mobile technology to provide keyless entry and easy access to vehicles. Getaround also offers GPS tracking, tamper detection, and engine lock to ensure the vehicle is safe and secure at all times, which helps to ease the mind of any worried car owners.
Getaround takes a small commission from each rental in exchange for making the connection, supplying the support services, offering a reputation management system, and managing the technology that makes it all possible. Getaround provides a comprehensive third party $1,000,000 insurance policy and 24/7 roadside assistance.
To list your car via Getaround, you must supply your vehicle's license plate, its VIN number, auto insurance information, and mileage. Vehicles must have less than 150,000 miles and be a newer model to be added to the rental fleet.
To rent a car with Getaround, you must be 19 years old, have 2 years of driving experience, and have a Facebook account. You must submit to a DMV record check. You won't be allowed to rent a car if you have any major traffic violations or alcohol related incidents. Once you are accepted, you can rent a car based on price, model, picture, style, transmission, or other factors.
There are thousands of vehicles to choose from. Pick convertibles, luxury autos, SUVs, trucks, vans, or sedans. You can rent a Tesla, a Honda, a BMW, or a Ford. Getaround is building relationships with car dealers to help them promote their new vehicles too. Renters can now test drive a new car every time they go shopping for groceries, escape the city for the weekend, or want to take a car for a spin.
As an owner you'll be earning money as soon as your car is rented. Rentals start as low as $5 per hour with no membership fees. Owners receive 60% of the total rental revenue – the rest goes to Getaround. It's easy to make $500 to $1000 per month. That's upwards of $10,000 per year.
Whether you're in the San Francisco, San Diego, Austin, Portland, Chicago, or some other cool location, sign up for Getaround today and put your car to work for you. You'll be making money in no time.
Quick Facts About Getaround
Year Founded: 2009
Year Launched: 2011
Headquarters:San Francisco, California
Description: Provides a carsharing marketplace that connects car owners with qualified car renters
Owner Requirements: Newer model vehicle with less than 150,000 miles, Valid license plate, Auto insurance
Renter Requirements: 19 years old, Driving experience, DMV record check
Pay: Up To $10,000 Per Year ($500 to $1000 per month)
Helpful Getaround Links: