Courier Jobs With Caviar
UPDATE: On August 1, 2019, DoorDash announced the acquisition of Caviar
Do you ever wish you could have a nice meal from a top restaurant, but you just don't want to leave home? Well now you can. Just download the Caviar app and place your order.
Caviar provides on-demand delivery of meals from high-end restaurants. They have embraced the shared economy business model and utilize independent contractors to pick up and deliver meals to diners who prefer to eat in the comfort of their own homes or at their office. It's convenient, affordable, and fast – everything that the US culture enjoys.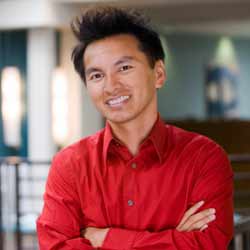 Jason Wang, Andy Zhang, Richard Din, Abel Lin, and Shawn Tsao founded Caviar in 2012. The company was acquired by Square in 2014 for $90 million. Square is a financial services and mobile payment company that saw the potential of Caviar to help diversify its portfolio and was keen to expand the company into new markets. With Square's guidance, Caviar has proven to be successful and has a bright future.
Caviar works in a similar fashion as other on-demand delivery services. Diners open up the Caviar app on their iOS or Android mobile device. They select the meals they want to order and schedule when they want it delivered. Diners can order a meal for 1 person or 100 people, but they can only order items pre-selected by the restaurant.
The diner receives estimated delivery times, pays for the food, the delivery fee, and any gratuity via the app. After the order is paid for, a Caviar Courier accepts the pick up and delivery. They go to the restaurant and deliver the meal to the customer.
Caviar has worked hard to build delivery partnerships with quality, independent restaurants. Most restaurants have at least a four or five star rating. It's a great perk for these restaurants because they can sell more food and offer delivery service. Now diners can enjoy high quality meals anywhere they want.
Caviar operates in dozens of major metropolitan areas including Atlanta, Chicago, Boston, Sacramento, Miami, Dallas, Minneapolis, San Francisco, Manhattan, Seattle, and Washington DC. It's always looking to expand so check the website to see if Caviar is now operating near you. In every market where Caviar delivers, they need Caviar Couriers to delivery the goods.
To become a Caviar courier, you need to have our own vehicle. It can be a car, truck, bike, scooter, or motorcycle. You have to be at least 18 years old, be a positive, guest service oriented individual, and own your own mobile device. If you meet those requirements, apply online. Caviar requires an interview, a background check, and an in-person session. Once you land the courier job, you can start working right away.
As a Caviar courier, you are your own boss. You have a flexible schedule where you can work as much as you like during business hours. Caviar is open seven days per week from 8 AM to 11:30 PM. The busiest times are during lunch and dinner. When an order comes in, Caviar matches couriers to pick ups based on location and vehicle type. All you have to do is accept an order via the app and deliver it.
Join the thousands of other individuals who have already chosen to be a Caviar courier. Couriers can make up to $25 per hour. Payments are delivered by direct deposit weekly. The more meals you deliver, the more money you'll make. When you work as a Caviar courier you are completely in control of your own income.
Caviar brings the fine dining experience to your home or office. Hungry people enjoy the convenience that Caviar delivers and eager couriers are making a living by embracing the shared economy lifestyle. It's a simple business model and everyone loves it. Are you ready to try Caviar?
Quick Facts About Caviar
Year Founded: 2012
Update: 8/1/19 – DoorDash announced that they are acquiring Caviar.
Headquarters: San Francisco, California
Description: On-demand and scheduled delivery of meals from high-end restaurants
Courier Requirements: 18 years old, Vehicle, Background Check
Pay: Up to $25 per hour plus tips